Great Deals at a Luxurious Hotel in New Orleans
Very often, people need a vacation; a simple break from work, worries, and stress. Luckily, the famous city of New Orleans in southern Louisiana is an exciting adventure at any time of the year and always a fantastic locale for a vacation. With several musical festivals, including Jazz Fest and the French Quarter Fest, as well as Mardi Gras Season, and hundreds of other celebrations that happen in New Orleans, the city is a perfect place to spend a vacation, whether it's short or long. Here's how you can maximize your stay in the Crescent City with a classy and cultural hotel in New Orleans: the Place d' Armes Hotel in the French Quarter!
Beautiful Rooms
You have several luxurious settings to choose from when you select the Place d' Armes hotel to be your temporary home while you experience the beauty and culture of New Orleans. Whether you want an interior room, or a room with a view, the Place d' Armes hotel has it! This hotel in New Orleans gives you the choice between an interior room, Deluxe room, Junior Suite, all with choices of one king or queen bed or two queen beds! You also have the option of a room with a courtyard view, or a balcony view of the exciting and active French Quarter! These rooms would be perfect when you are attending any kind of large and social event in the New Orleans area, where you can easily walk outside and enjoy the fun, or retire to your room and enjoy the celebrations from a distance!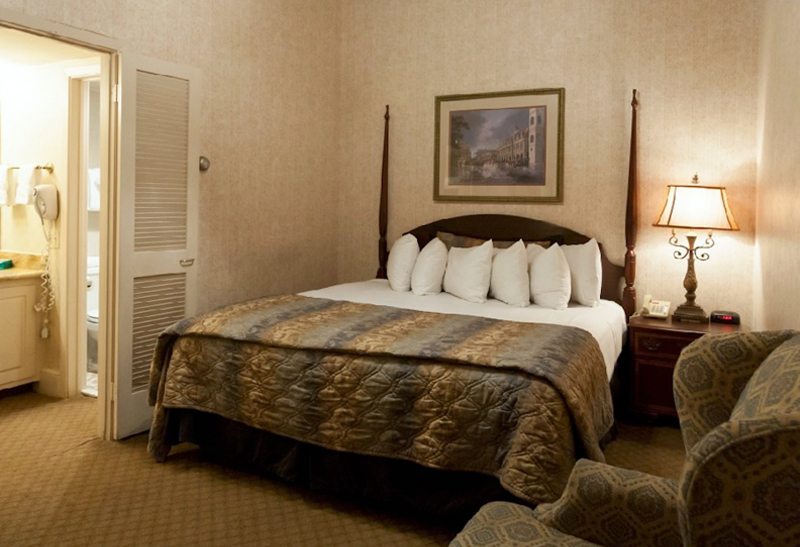 Take Advantage
When you stay at the Place d' Armes hotel in New Orleans, you'll be just a short distance away from several New Orleans attractions, such as Bourbon Street, Harrah's Casino, Pat O'Briens, the Superdome, Café Du Monde, the Riverwalk, and even the WWII Museum! Plus, most of these attractions are within a short walking distance, so imagine the money you'll save from not having to pay for transportation!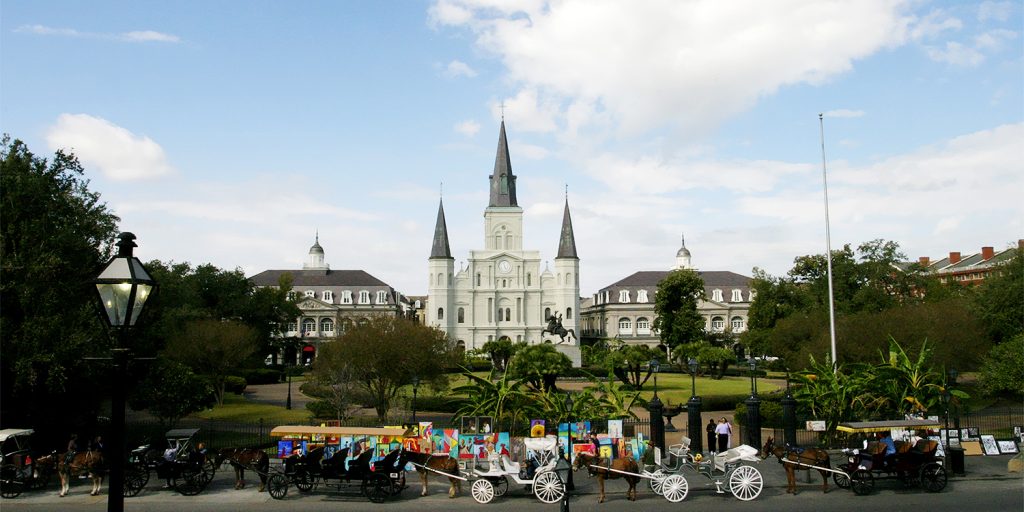 The Place d' Armes hotel is also an excellent option for business groups and organizations who would like a more professional setting to hold meetings, without having to deal with larger hotel chains. The Place d' Armes is very welcoming towards tour groups, conventions, family reunions, and even wedding parties! They even have a user-friendly form to fill out on their website to learn more information about group scheduling!
Book Your Getaway Today!
Book your stay at the Place d' Armes hotel in New Orleans now! Visit their specials page to take advantage of their seasonal savings on booking!