Get Great Hotel Rates in New Orleans This Summer at Place d' Armes Hotel
Treat your friends, family, and yourself this summer, by traveling to a unique southern locale and booking your stay at an exceptional hotel in the New Orleans French Quarter, Place d'Armes Hotel! This local hotel is close to all of the action, and has plenty of convenient amenities to make your stay in the New Orleans French Quarter even better. Comprised of elegantly restored 18th and 19th-century buildings and lush shady courtyards and fountains to welcome you during your stay in New Orleans, Place d'Armes is walking distance from a wealth of New Orleans excitement, such as Bourbon Street and Jackson Square. Take advantage of their low summer rates and book your summer stay at Place d'Armes in the French Quarter!

Finding a Hotel in the New Orleans French Quarter
Place d'Armes is perfectly located near a plethora of exciting New Orleans attractions, restaurants, festivals, entertainment, and more. When you take advantage of the great summer rates and book your stay at Place d'Armes in New Orleans, you will be staying walking distance from many famous New Orleans landmarks like the stunning St. Louis Cathedral, Royal Street and its many decadent stores, and world-renowned beignets from the legendary Cafe Du Monde near the busy Mississippi River. Place d'Armes is also close to Harrah's New Orleans Casino, the impressive Superdome, Jackson Square, the World War II Museum, the New Orleans Convention Center, and more. No matter what kind of entertainment you are looking for, you will be able to find something for all ages and abilities near the Place d'Armes Hotel in New Orleans! Because of the Place d'Armes's convenient location, the world will be your oyster, or at least the New Orleans French Quarter!
An Unforgettable Experience with the Luxurious Place d'Armes
Place d'Armes provides its valued guests with an experience that is like no other. They want their guests to feel right at home during their stay in the New Orleans French Quarter, which is why their staff provides guests with many great amenities such as valet parking and 24 hour bell service. You can choose from several room sizes when booking with Place d'Armes, such as the interior room, deluxe room, courtyard room, balcony room, and junior suite. Place d'Armes also has complimentary Wifi internet, so you can stay connected to the world around you.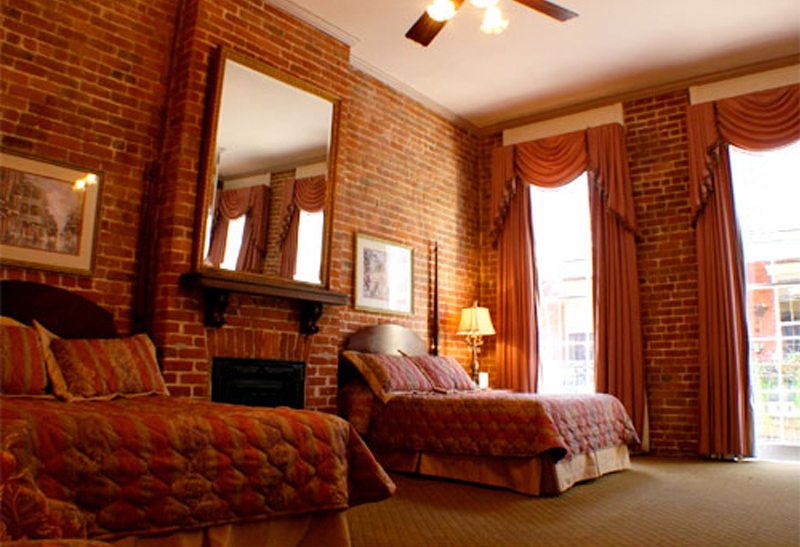 There is a 24-hour concierge service to help you with any concerns or questions you may have. You will have access to photocopying and facsimile services, complimentary Advocate newspaper, and irons and hair dryers in every room. Children 12 and under stay free at the Place d'Armes, and complimentary continental breakfast is served daily! There are many lush tropical courtyards with fountains at the Place d'Armes, as well as a beautiful pool and patio that is perfect for hot summer days in New Orleans.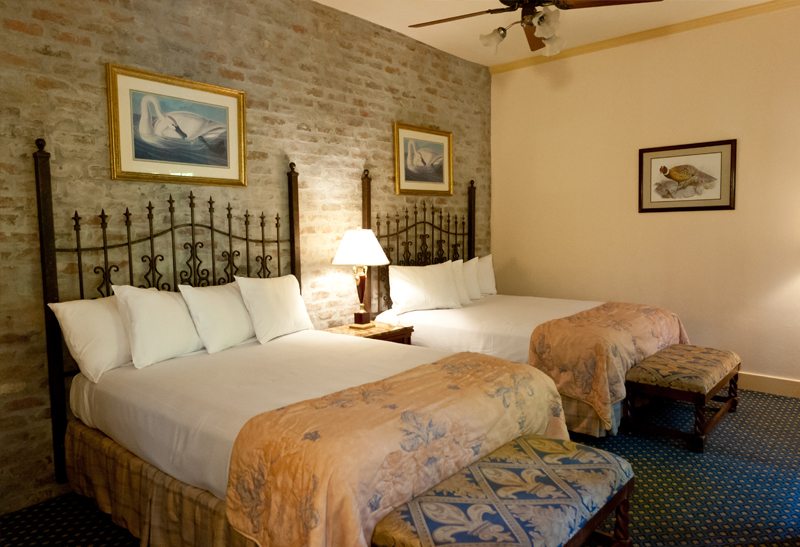 Book Your Stay at This Hotel in the New Orleans French Quarter!
When you combine Place d'Armes Hotel's convenient location, its array of convenient amenities, and great summer room rates, it's easy to see where you should stay for your summer vacation in the French Quarter. This New Orleans hotel is in a prime location and within walking distance from a plethora of exciting local French Quarter attractions, restaurants, bars, sights, and more. What are you waiting for? Take advantage of special summer rates and book your stay at the Place d'Armes hotel today!