Looking for Hotels in the French Quarter? Place d'Armes Welcomes You
Everyone has to experience the splendor of New Orleans at least once in their life. Many celebrities and notable figures who have visited New Orleans say there is no place on this earth like it. In order to experience its sultry atmosphere, booking the right amenities during your stay makes a world of a difference. For an unforgettable stay, Place d'Armes Hotel offers a full package of amenities with responsive and friendly service. The best feature of the Place d'Armes Hotel is that it is located right in the heart of the renowned French Quarter. Come down to the city of New Orleans and see what all the jazz is about. Make your stay delightfully complete at Place d'Armes.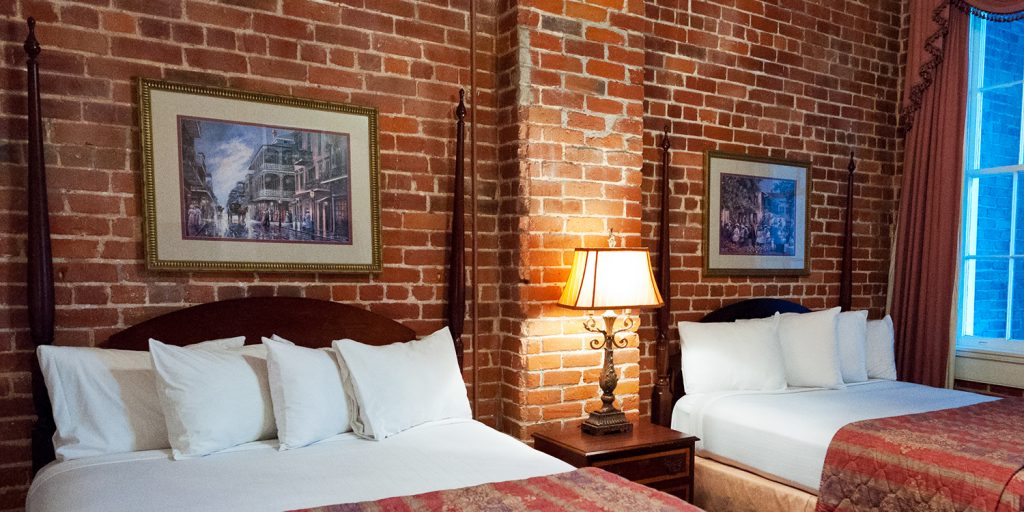 Local Attractions Abound
Place d'Armes is located in the French Quarter which is the epicenter for local attractions. You are steps away from many attractions when you stay at Place d'Armes Hotel, making it easy for you to see the sights, smells, and tastes of New Orleans. The iconic Bourbon Street is always buzzing, and it is only steps away from Place d'Armes. One must stop place only a block from Place d'Armes Hotel is Café du Monde for its always scrumptious beignets. Take a stroll to St. Louis Cathedral to experience history up close. Location makes a huge difference when looking for hotels in the French Quarter. You will get a great location when you stay at Place d'Armes Hotel with access to local attractions all around you.
Authentic New Orleans
Place d'Armes is one of the noteworthy hotels in the French Quarter that offers a close-up experience of New Orleans life. The hotel blends with the natural New Orleans environment with its ubiquitous façade of red brick, French doors, and intricate iron beams. It has the rich history of New Orleans instilled within itself. In fact, the whole of the Place d'Armes Hotel has been beautifully restored from 18th and 19th-century buildings. The interior of the hotel has been furnished with New Orleans décor which exemplifies an infusion of vintage southern charm with modern amenities. The luxurious swimming pool located in the tropical courtyard allows you to cool down on a hot New Orleans day. The friendly staff is responsive to whatever you may need to ensure that you are in your home away from home. Place d'Armes Hotel is a shining example of authentic hotels in the French Quarter.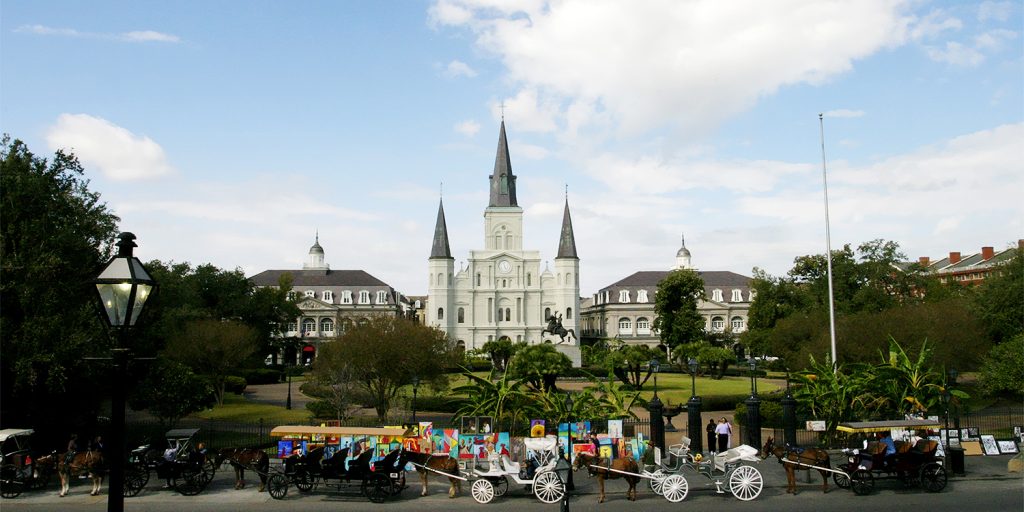 Make Your Stay Memorable
Place d'Armes Hotel invites you to stay for outstanding hospitality, southern comfort, and an excellent location close to the action in New Orleans. We are located at 625 St. Ann Street, and we are available to contact via phone or through our online reservation service. Your New Orleans getaway will be complete when you choose Place d'Armes Hotel has your hotel in the French Quarter.