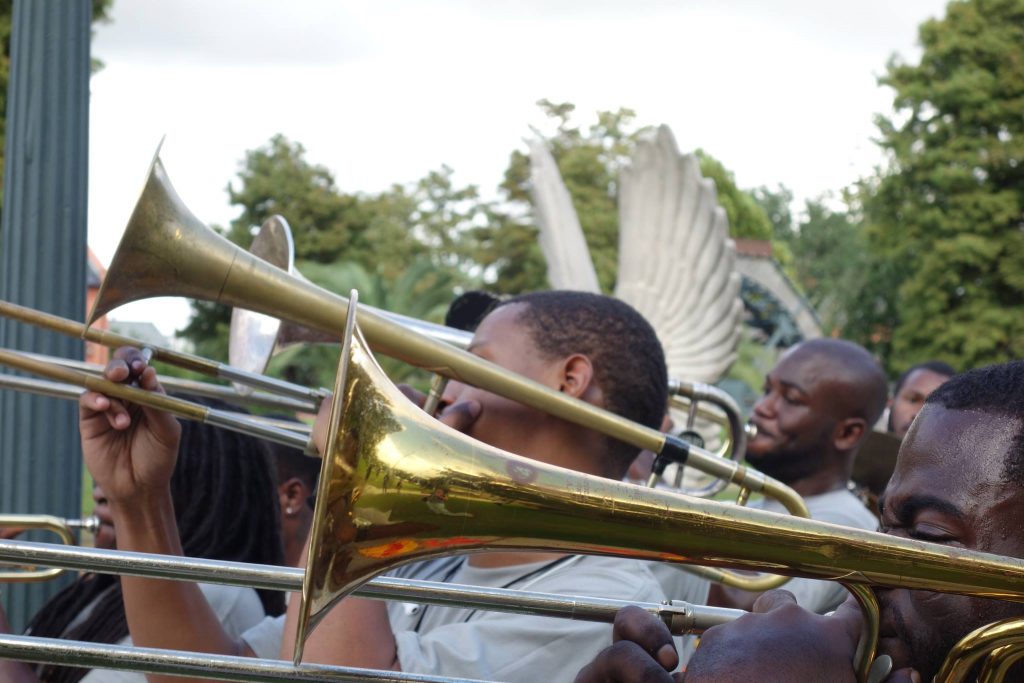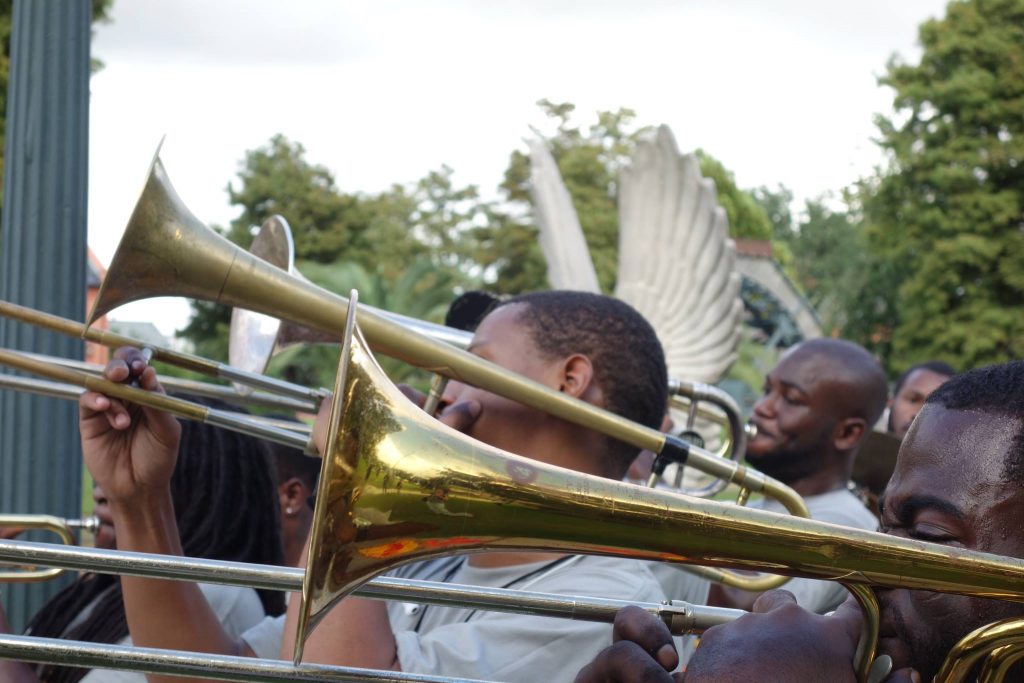 Jam out to great local bands and renowned musical artists in New Orleans this summer at one of the many exciting events coming up. Both visitors to the city and the locals will come together to participate in a number of unique celebrations and summer festivals that span across the city. Here's what's on tap for the upcoming summer months.
Enjoy Music Like Never Before
Music has been an integral part of New Orleans history, culture and customs. It comes as no surprise that people come from near and far to experience the unique music scene in this culturally diverse city. This summer, you will have the opportunity to hear outstanding live music at a number of the local festivals.
ESSENCE Festival, taking place July 5-7 over the Independence Day weekend, will be returning this year for its 25th anniversary to the Mercedes-Benz Superdome for the nightly concerts, plus there will be a packed schedule of free daytime events at the Convention Center, including motivational seminars, beauty and style presentations, celebrity interviews, cooking demos, and lots more. Michelle Obama, Brandy, Missy Elliott, Mary J. Blige, Nas, and Pharrell Williams are all scheduled to make an appearance.
The traditional Sunday Gospel Celebration at the Convention center will feature the greatest gospel hits, and ESSENCE After Dark, a series of late-night jam sessions, comedy shows, underground performances, live podcast recordings, and more, is returning to the Superdome.
Since ESSENCE is so much more than music, a slew of exciting conferences, exhibitions, roundtables, and other experiences is also scheduled, including a series of keynotes with Rev. Al Sharpton, Congresswoman Ilhan Omar, New Orleans Mayor Latoya Cantrell, and Pharrell Williams. The Beauty Carnival and Wellness House experiences will bring beauty influencers and wellness experts to the stage, and the celebrated ESSENCE Eats will once again have cooking demos and the food court with the vendors from all over the South.
Another music festival of note is Satchmo SummerFest (August 2-4), which started over a decade ago as a tribute to Louis Armstrong on his 100th birthday. The three-day festival is held at the New Orleans Jazz Museum at the Old U.S. Mint at the foot of Esplanade Avenue., and will have music all weekend on its two outdoor, tented stages. Other events will include a Sunday morning Jazz Mass at the historic St. Augustine Church in Tremé, seminars and film screenings, kid's activities, and a second-line parade on Sunday.
More Exciting New Orleans Summer Festivals
 Bastille Day Fête at the New Orleans Museum of Art (June 12-14) brings French flair to New Orleans with an exciting lineup of local musicians and French cuisine. Also, check out the Bastille Day block party on Saturday, July 13, in the 3100 block of Ponce de Leon Street in the city's historic Faubourg St. John neighborhood adjacent to Esplanade Avenue. Live music and kid-friendly events abound, while dozens of local vendors present their food and drinks, many with a French flavor.
If cocktails are your thing, be sure to check out Tales of the Cocktail (July 16-21), a six-day festival full of special events, tastings and seminars — all geared towards sharing ideas and techniques of cocktail-making. The official drink of the festival this year is the Highball, and the Spirited Dinner series will feature special cocktail and food menus at restaurants across the city. The festival's signature annual blowout, the "best of" Spirited Awards, will be held on Saturday, July 20, followed by the always-popular after-party.
The fun doesn't stop there, of course. The White Linen Night (Saturday, August 3), its cheeky cousin Dirty Linen Night (Saturday, August 10), the Red Dress Run (also on Saturday, August 10), Southern Decadence (August 29 – September 2), and the monthlong COOLinary will all be making their way to New Orleans this August.
Running of the Bulls brings Encierro to New Orleans on August 23-25, except the "bulls" are the Big Easy Rollergirls. San Fermin in Nueva Orleans pays annual homage to the world-famous Encierro of Pamplona, Spain, running through the CBD starting at the Sugar Mill on Saturday, July 13. Check out the schedule on the event's website for the annual opening and closing parties happening that weekend.
Finding A New Orleans Hotel Close to It All
Planning a trip to New Orleans this summer? Book your reservation today with Place D'Armes Hotel! Just minutes from exciting summer festivals, events, restaurants, shops, bars, and more, the Place D'Armes is ideally located in the heart of the city, the historic French Quarter.