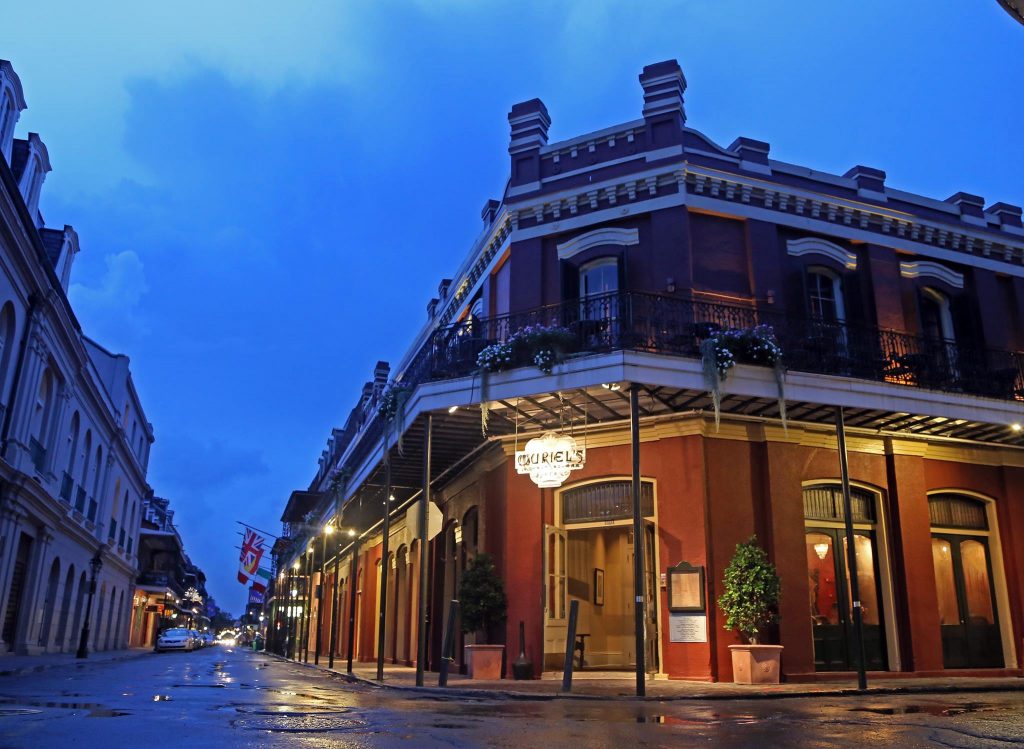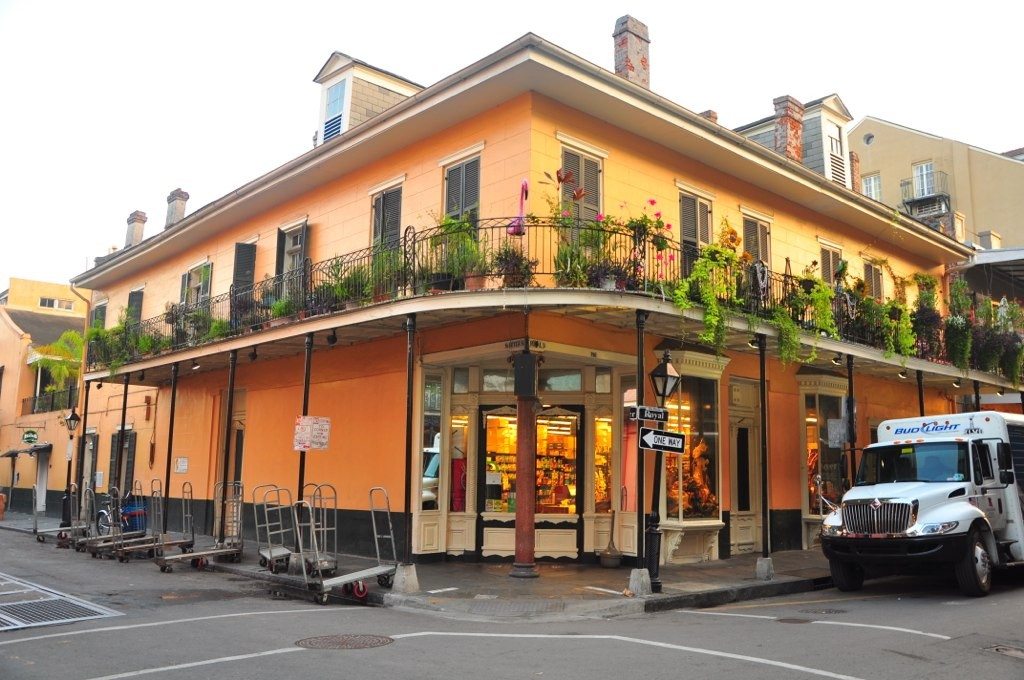 Rouses Grocery Photo by Ed Hart on flickr
Ah, the French Quarter. It's a treasure trove of living history, a blur of 24/7 nightlife, a top-notch spot for dining out, and an amazing tourist destination that attracts more than 10 million visitors each year. But it's also a living, breathing neighborhood. Thousands of people call the French Quarter home—and they have to do laundry, buy groceries and go to the drugstore just like everywhere else. Which means the French Quarter is stocked with not-so-glamorous (but highly essential) businesses that can make your stay a little smoother. Did you forgot your toothbrush, or do you want to stock up on fresh fruit for hotel room snacking? Here are some nearby spots where you can find these essentials.
Rouses Market (701 Royal St.)
This Lafayette-based supermarket chain has a distinctly Louisiana flavor. (Where else can you find jambalaya and boiled crawfish in the prepared foods section?) All the grocery store essentials are available in this petite market, plus a diverse wine, beer and liquor selection. Bonus: it's open til 1 a.m.
CVS (620 Decatur St.)
What's worse than getting sick during your vacation? Not much…unless you're sick and you don't have access to a drug store. Thankfully, this won't be the case in the French Quarter. You can phone in and pick up prescriptions or grab a bottle of sunscreen (and a bottle of champagne…there are surprisingly good deals on liquor to be had at this CVS).
Suds Dem Duds (1101 Bourbon St.)
This coin-operated laundromat features free Wi-Fi, and if you find yourself in need of a laundry service, text Suds Dem Duds at 985-789-8353 for a pickup. Laundry is washed and delivered same day–with a festive bow on the bag.
Mary's Ace Hardware Store (732 N. Rampart St.)
There's nothing like a handy little hardware store—because you never know when you'll need to buy a coffee machine, bike repair tools, or a quality umbrella. Mary's Ace Hardware features free coffee, off-street parking and friendly employees. Plus, the second floor is a surprisingly good source for a last-minute hostess gift.
Matassa's Market (1001 Dauphine St.)
It's easy to see why Matassa's has been a staple for French Quarter residents for more than 85 years.This newly revamped grocer is known for its hot plates and fried chicken, and they also stock all the household essentials from toilet paper to ice. Plus, everything the store sells is available for delivery.
Walgreens (619 Decatur St.)
It's exactly what you'd expect from a drugstore, but with more NOLA flair: New Orleans postcards, pralines and Cafe du Monde coffee are all for sale here (and they're cheaper than what you'd pay at a tourist trap). You can also find ponchos, flip-flops, sunscreen and other essentials for the subtropical summer weather.