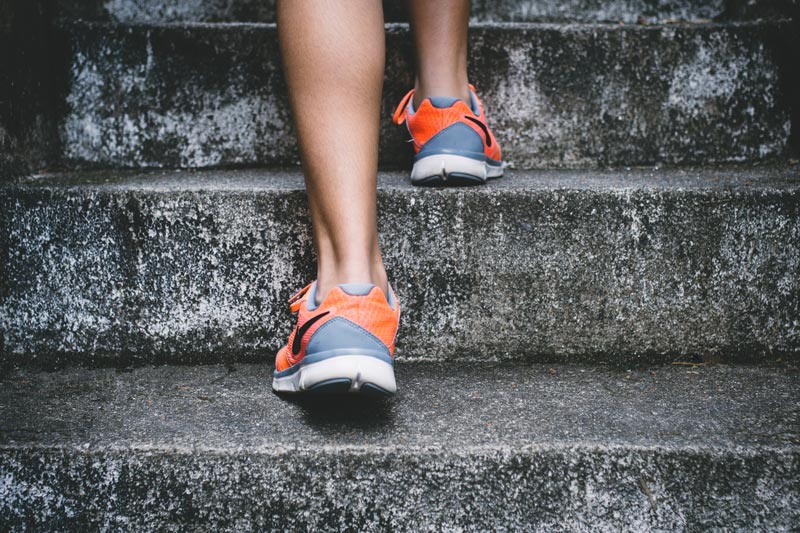 The French Quarter is full of temptations, from the rich dishes to decadent desserts and drinks. You can eat whatever you want and still maintain your exercise regimen when you're in town with our tips below.
Take a Guided or Self-Guided Walking Tour
City sightseeing bus tours from Hop-On Hop-Off New Orleans come with a major bonus: the unlimited 3-day package ($49) includes two free walking tours. Guided French Quarter tours depart daily from Jackson Square every hour from 11 a.m. to 3 p.m. You can also hop on the bus and hop off at the Garden District, where you can take an escorted tour of the neighborhood or a self-guided tour of Lafayette Cemetery #1. You see more on foot, and burn calories, too.
 Rent a Bike and See the Sights
Many locals get around town on bikes and you can too, seeing all the sights along the way. Book a three-hour bike tour with Flambeaux Tours ($45/person) or Freewheelin' Bike Tours ($49/person). Both companies offer a variety of routes through different neighborhoods, led by experienced guides.
 Burn Fat While Getting Funky
Shake you body while burning off some fat! Move Ya Brass offers two free weekly classes on the Mandeville Wharf: Move Ya Brass (Tuesday, 5:45) and Twerk Ya Brass (Thursday, 5:45).
Practice Yoga in Historic Surroundings
You can practice yoga anywhere. But here in the Quarter, you can breathe, stretch and strike classic poses in one of the city's most historic buildings. Yoga at the Cabildo is held in a light-filled gallery hung with flags from all the countries that once raised their flags over New Orleans. Hour-long classes every Tuesday, Thursday and Saturday at 8:30 a.m. cost $15.