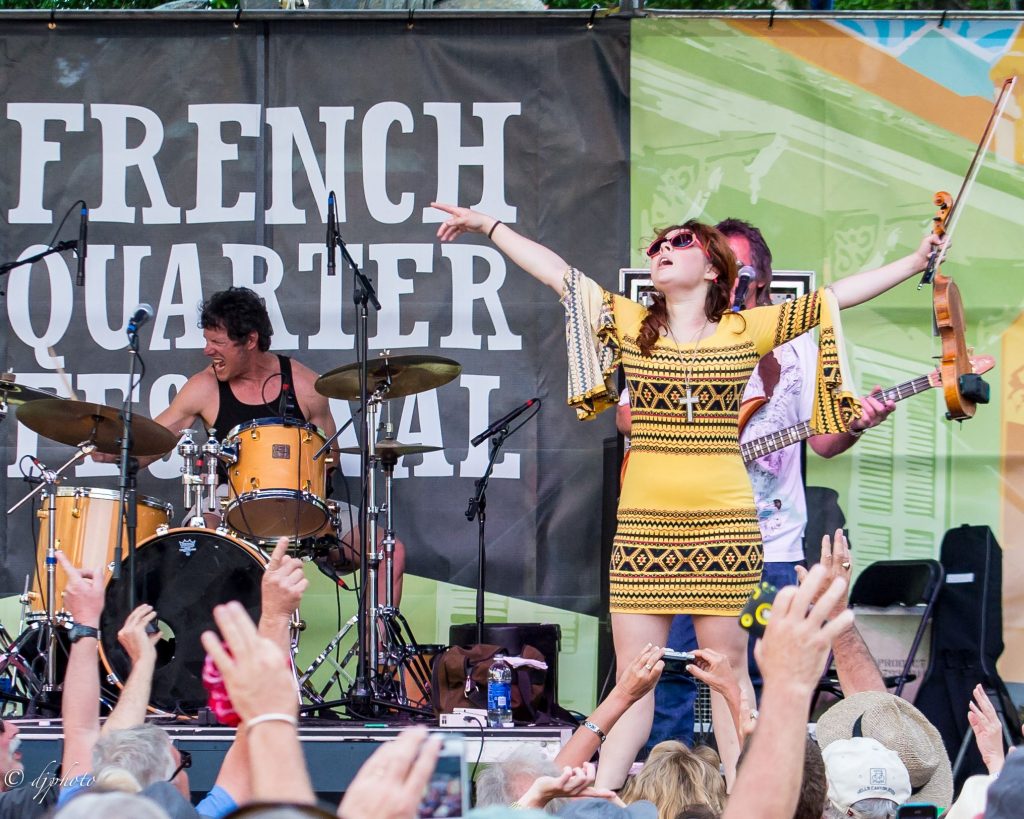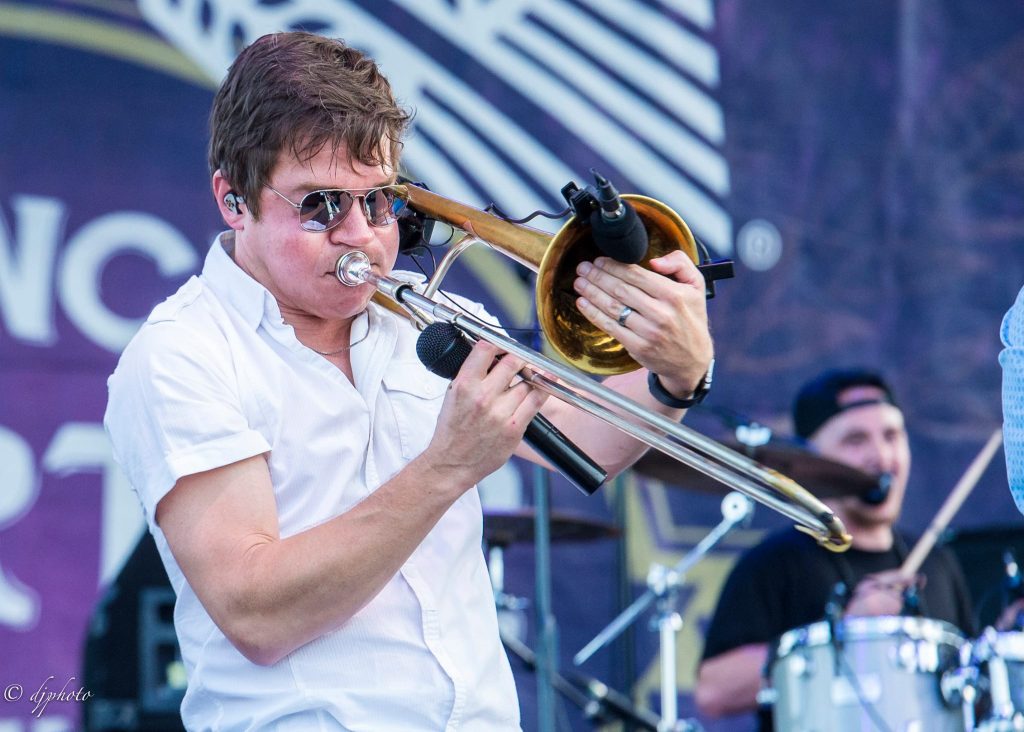 Bonerama by David Fary
You could — and probably should — spend $95 or more for a one-day ticket to Jazz Fest this spring (we're quoting the latest at-the-gate price). But you should also consider coming to New Orleans a few weeks earlier, from April 13 through 16, 2023, for the largest free music festival in the south that celebrates its 40th anniversary this year.
During French Quarter Festival, the weather is better (read: less hot); there are plenty of restaurants where you can escape the crowds and relax over a meal — and, did we mention the festival is entirely free?
These are just a few reasons why over 750,000 music fans get their groove on at French Quarter Fest, and there are 1,700 more reasons for you to come this year. That's how many musicians perform on 20 stages scattered throughout the French Quarter, playing traditional jazz, zydeco, and every Louisiana music genre in between.
If you're feeling overwhelmed by the prospect of four days of music spread across multiple stages, that's totally understandable. Here's your walking guide to the French Quarter Festival — so you can plan your day for minimum trekking and maximum music enjoyment.
2-minute walk from Hotel Place d'Armes: Jackson Square
Don't be surprised if you can hear the St. Louis Cathedral bells ringing from the hotel lobby — that's because you're literally steps away from Jackson Square, which hosts the outdoor stage. Jackson Square's palm-tree-lined park offers a shady place to dance the day away, and don't forget to swing by the Pirates Alley Cafe while you're at it. Pirates Alley was one of William Faulkner's favorite hangouts — he used to live and write there.
Jackson Square is also the spot for the festival's opening ceremony. The festival kicks off on Thursday, April 13, 2023, with a parade starting at 10 a.m. in the 200 block of Bourbon St. and making its way to Jackson Square.
3-minute walk: Bourbon Street
Bourbon Street is bustling, it's bawdy, and no trip to New Orleans would be complete without a visit. Fortunately, several stages in the 300-700 blocks provide ample excuses to indulge at this booze-soaked thoroughfare.
5-minute walk: Royal Street
On any given day, sections of Royal Street are closed to traffic. Buskers, bands and other performers fill the streets while pedestrians browse antique shops, galleries and boutiques. But French Quarter Fest pushes Royal Street's everyday ambiance to a new level. You'll find several music stages nestled in the 400-700 blocks of Royal Street.
10-minute walk: Woldenburg Park
This narrow, grassy strip overlooking the Mississippi River is where you'll find the lion's share of the action, with musicians on four main stages pumping out the jams.
The outlier is a stage at Spanish Plaza, which is located at the southernmost end of Woldenberg Park, by The Outlet Collection at Riverwalk. It's about a 15-minute walk to this stage, so while you're out there, you can scoop up some bargains at retailers including Neiman Marcus Last Call and Nordstrom Rack.
12-minute walk: Old U.S. Mint
Functioning as a branch mint of the United States Mint from 1838 to 1861, this historic building now hosts a jazz museum. During the French Quarter Fest, you'll find two stages there. A first-aid station, restrooms, ATM, merch shop, bike parking, and food tents round out the offerings at this oh-so-essential stop.
It's also situated near the Decatur Street stages and is right on the edge of the French Quarter, where the funky, music-club-lined Frenchmen Street begins. After dark, head this way to keep the party going at legendary venues like The Spotted Cat, Blue Nile, and d.b.a.
Planning a trip to New Orleans to attend the French Quarter Festival? Check availability for your travel dates and book your stay online. Also, make sure to take advantage of our low weekday rates and special offers. If you find lower rates on your Place d'Armes room at the time of booking, we will match the rate! And you can get exclusive deals and discounts at our New Orleans hotel by signing up for our email list.