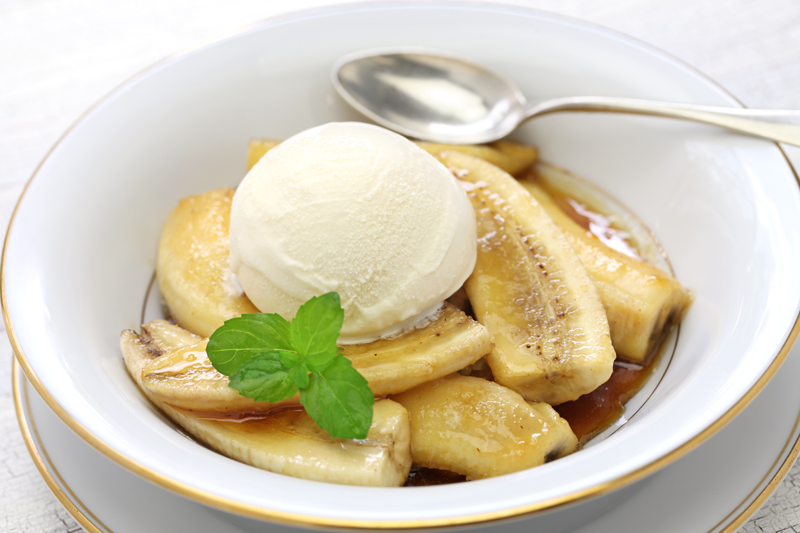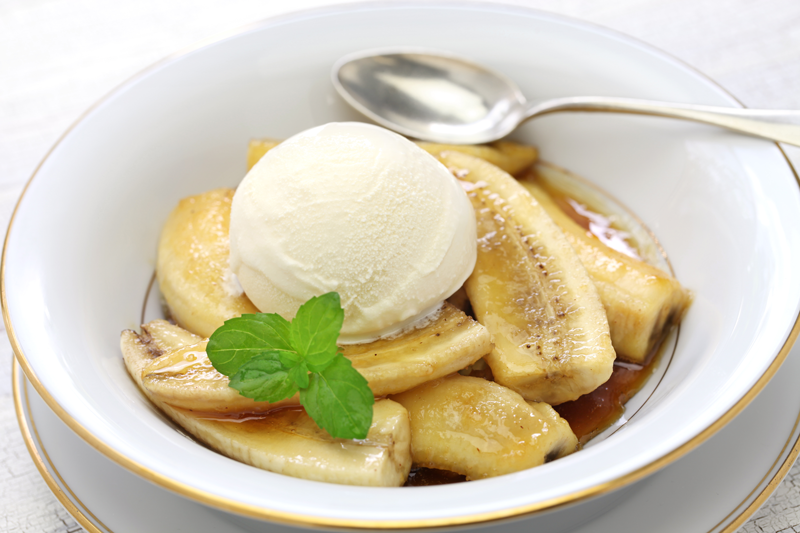 New Orleans has a sweet tooth 24/7, from the first sugar-dusted beignets at  Cafe Du Monde to the last Grasshopper at Tujague's, which invented the frothy green nightcap in 1918. But the real stars of the show are the city's iconic desserts, all within blocks of the Place d'Armes Hotel. Even if you think you can't eat another bite after dinner, who can resist the divine decadence of bread pudding, bananas Foster or a creamy praline?
813 Bienville St.
There are infinite variations of New Orleans bread pudding, but this oldest continuing operating family-owned restaurant in New Orleans (since 1840) offers a bread pudding that's a must-try. Made with Leidenheimer French bread, it's rich, creamy, laced with cinnamon and raisins, and served slathered with a hot buttered rum sauce.
417 Royal St.
All roads lead to Brennan's when it comes to bananas Foster, which was invented by the family-owned restaurant in 1951. An outrageously rich sauce tops bananas and vanilla ice cream, swirling dark rum and banana liqueur into a roux of butter, brown sugar and cinnamon. The best part? It's prepared tableside by your server as a spectacular flambé.
334 Decatur St.
Got a hankering for something sweet as you wend your way back to the Place d'Armes? Southern Candymakers has you covered. Made fresh daily in small batches, the award-winning pralines are the marquee attraction; try a piece hot off the slab for a slice of heaven. You'll also find a bounty of tortues, toffees and other confections, gaily wrapped in gift boxes to take back home.
Remember, you can walk to all these places from your hotel! Take advantage of Place d'Armes specials, group rates, and best-rate guarantee for greater savings to spend on New Orleans famous French Quarter cuisine and enjoy everything this magnificent city has to offer. Reserve your room today!