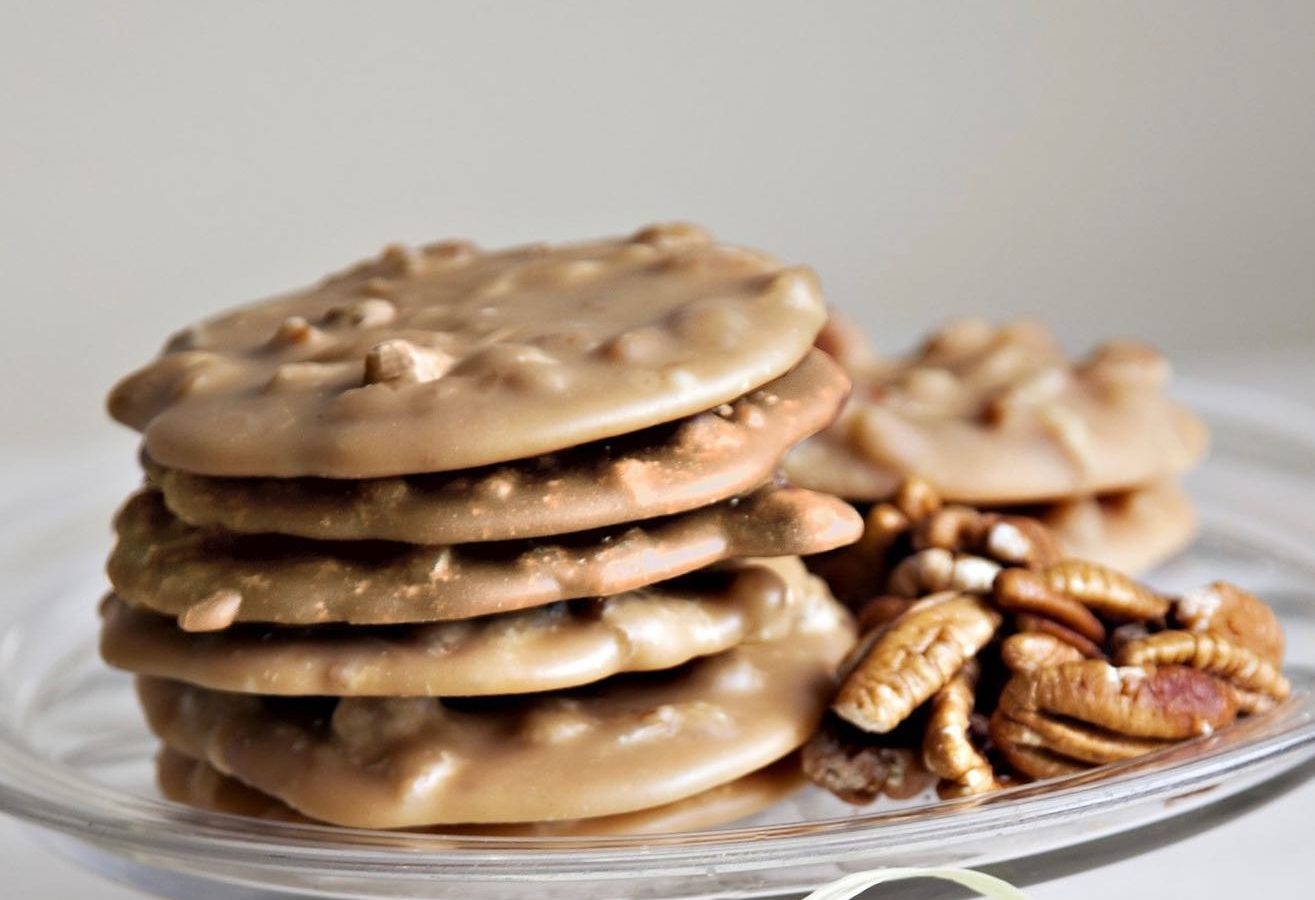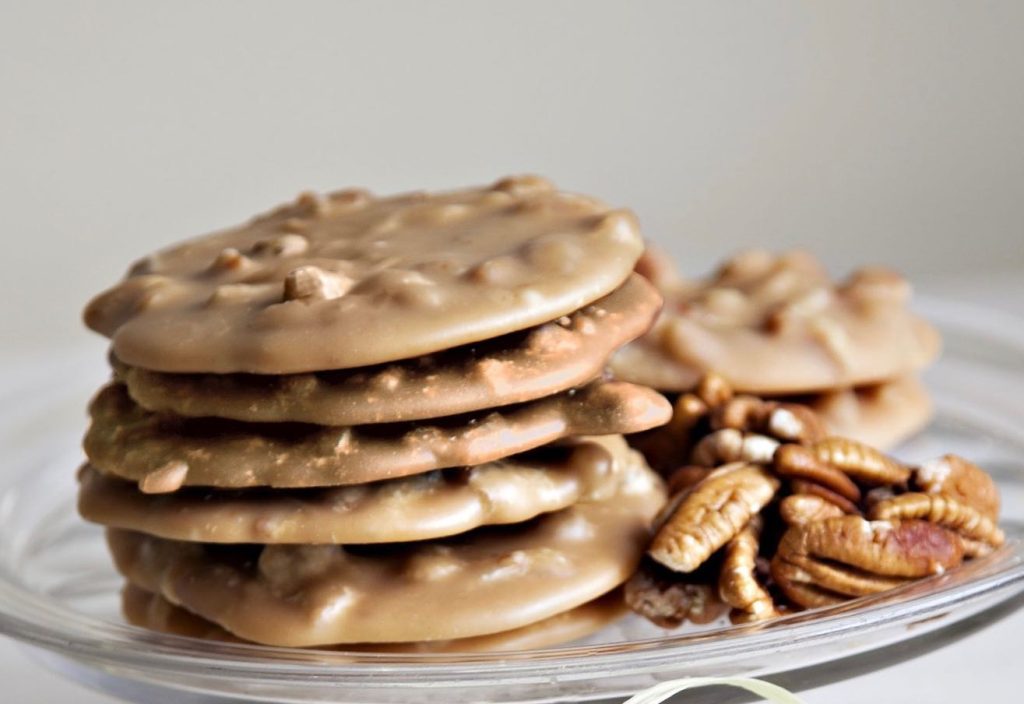 Photo courtesy of Leah's Pralines on Facebook
You can have your cake and eat it too in New Orleans. Visit Cafe Du Monde (800 Decatur St.) to dip sugar-dusted beignets in cafe au lait, then take both treats home in a Beignet Mix & Coffee gift pack. Many of the city's distinctive Creole and Cajun flavors and spices also make terrific edible souvenirs to pack in your suitcase. Just be sure to carefully wrap and stash any liquids and sauces in your checked baggage, not your TSA-screened carry-on.
Spicy Louisiana Hot Sauces
Many visitors got their first taste of Louisiana in a bottle of Tabasco sauce, which is widely distributed in stores and restaurants nationwide. Get it from the source at the Tabasco Country Store (537 St. Ann St.), where you can buy the brand's entire line of fiery brews, along with location-specific products and cool Tabasco-branded gear.
But while Tabasco may be king, it's hardly the only game in town. Hundreds of hot sauce variations line the shelves of shops in the six-block French Market District, ranging from merely zesty to radioactive mouth bombs.
Zatarain's New-Orleans-In-A-Box Mixes
Born in New Orleans, Zatarain's has been "keeping it real" since 1889 by packaging the flavors of the Crescent City in boxes of all-natural ingredients you can prepare at home. Widely available in local supermarkets and tourist shops, box mixes for classic Louisiana dishes like Gumbo, Jambalaya, and Red Beans & Rice are made with real vegetables and parboiled long-grain rice and spiced just the way locals like it. Pick up some Crawfish, Shrimp & Crab Boil seasoning while you're at it, which jazzes up all kinds of dishes.
Rich & Bold New Orleans Coffees
Cafe du Monde's chicory-laced coffee may be iconic, but it's hardly the only game in town. French Truck Cafe (217 Chartres St.) offers a wide range of packaged coffees, from local favorites like La Belle Noir and Premium New Orleans Dark Roast to exotic imports like Kenya Kiriga Estates and Ethiopia Kossa Geshe.
And Rouse's Market (701 Royal St.) is a one-stop shop for popular local brands like French Market Coffee and Community Coffee, which makes a rich, full-bodied Dark Roast Blend, along with fanciful flavor spinoffs like (yes, really) Mardi Gras King Cake.
Sweet & Creamy New Orleans Pralines
New Orleans has no shortage of signature sweets, from bread pudding to sno-balls. But nothing is more iconic (or more portable) than the city's perennially popular pralines, a creamy concoction of butter, evaporated milk, locally grown pecans, and a ton of sugar.
Southern Candymakers (334 Decatur St.) has won multiple awards for their exquisite small-batch pralines, sealed to ship fresh the day they're made. Aunt Sally's Original Pralines (810 Decatur), a Quarter staple since 1935, boasts the city's most decadent praline: Creole triple chocolate. And the family-owned Leah's Pralines (714 St. Louis St.), which stirs its pralines by hand in a giant copper kettle, also makes a mean bacon pecan brittle.
Potato chips may be generic everywhere else. Not in Louisiana, where the locals swear by Zapp's. Made in Cajun country and widely available at every supermarket and drugstore, Zapp's chips come in multiple flavors, each of which has diehard fans.
Heatseekers reach for Voodoo, Hotter 'N Hot Jalapenos or Spicy Cajun Crawtators, while other Zapp's lovers swear by smoky Mesquite Bar-B-Que or tangy Cajun Dills. And don't overlook Regular Flavor, the thin, salty crunch that started it all.
Planning a trip to New Orleans? Check availability for your travel dates and book your stay online. Also, make sure to take advantage of our low weekday rates and special offers. If you find lower rates on your Place d'Armes room at the time of booking, we will match the rate! And you can get exclusive deals and discounts at our New Orleans hotel by signing up for our email list.