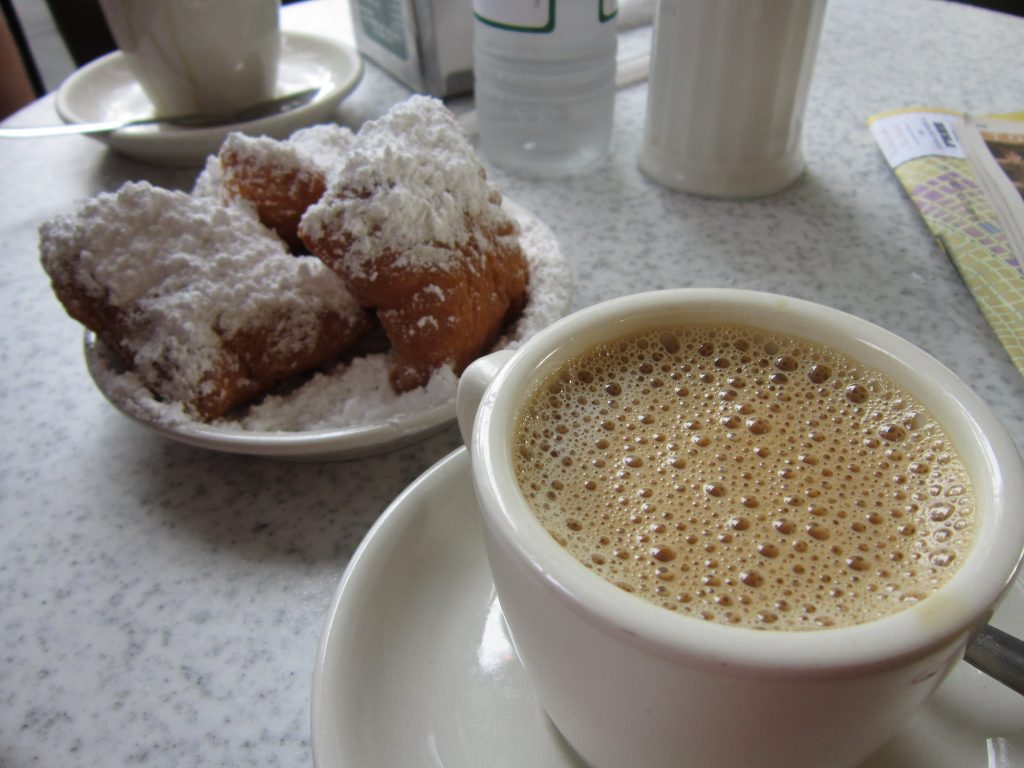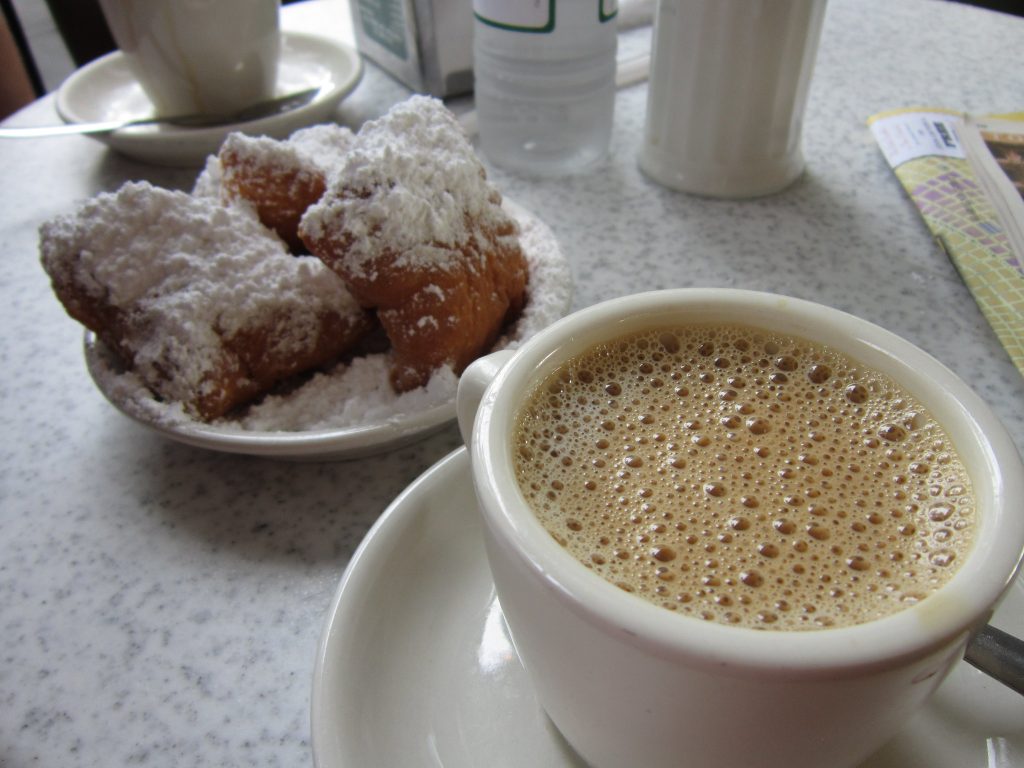 Photo by Selena N. B. H. on Flickr
New Orleans is known worldwide for its rich roasted coffee, and tourists flock in droves to Cafe du Monde (800 Decatur St.) for their signature cafe au lait and beignets. Looking for a quieter spot to sip a cup of java or share a pot of tea with a friend? You'll find several smaller charming cafes tucked away in the Quarter near Place D'Armes.
327 Chartres St.
"Step Back in History" in this fabled tea room, where sipping a cup of fine fresh-brewed tea is just the beginning of your journey. Get your future divined from the tea leaves at the titular bottom of the cup, or have your tarot cards read by some of the city's most talented psychics. Crystal balls, wands and other tools of divination are also available for sale.
334 Royal St.
There's plenty of ridiculous debate over who serves the better beignet, Cafe du Monde or Cafe Beignet (just have both and decide for yourself), but when it comes to the venue, it's hard not to make the case for the Royal St. location of Cafe Beignet. It's shady and relatively quiet, and you can get some excellent people-watching in.
1214 Decatur St.
Long a French Quarter institution, Envie's outpost near the French Market is a popular spot with potent brews, a full bar, and an extensive menu of breakfast items and lunch sandwiches.
217 Chartres St.
Known for its sustainably sourced coffee, bought directly from growers in Kenya and Peru, French Truck unveils the alchemy behind its potent java brews. Visitors can watch every delicious drop drip into glass decanters set up on the coffee bar.
Remember, you can walk to all these places from your hotel! Take advantage of Place d'Armes specials, group rates, and best-rate guarantee for greater savings to spend on New Orleans famous French Quarter cuisine and enjoy everything this magnificent city has to offer. Reserve your room today!