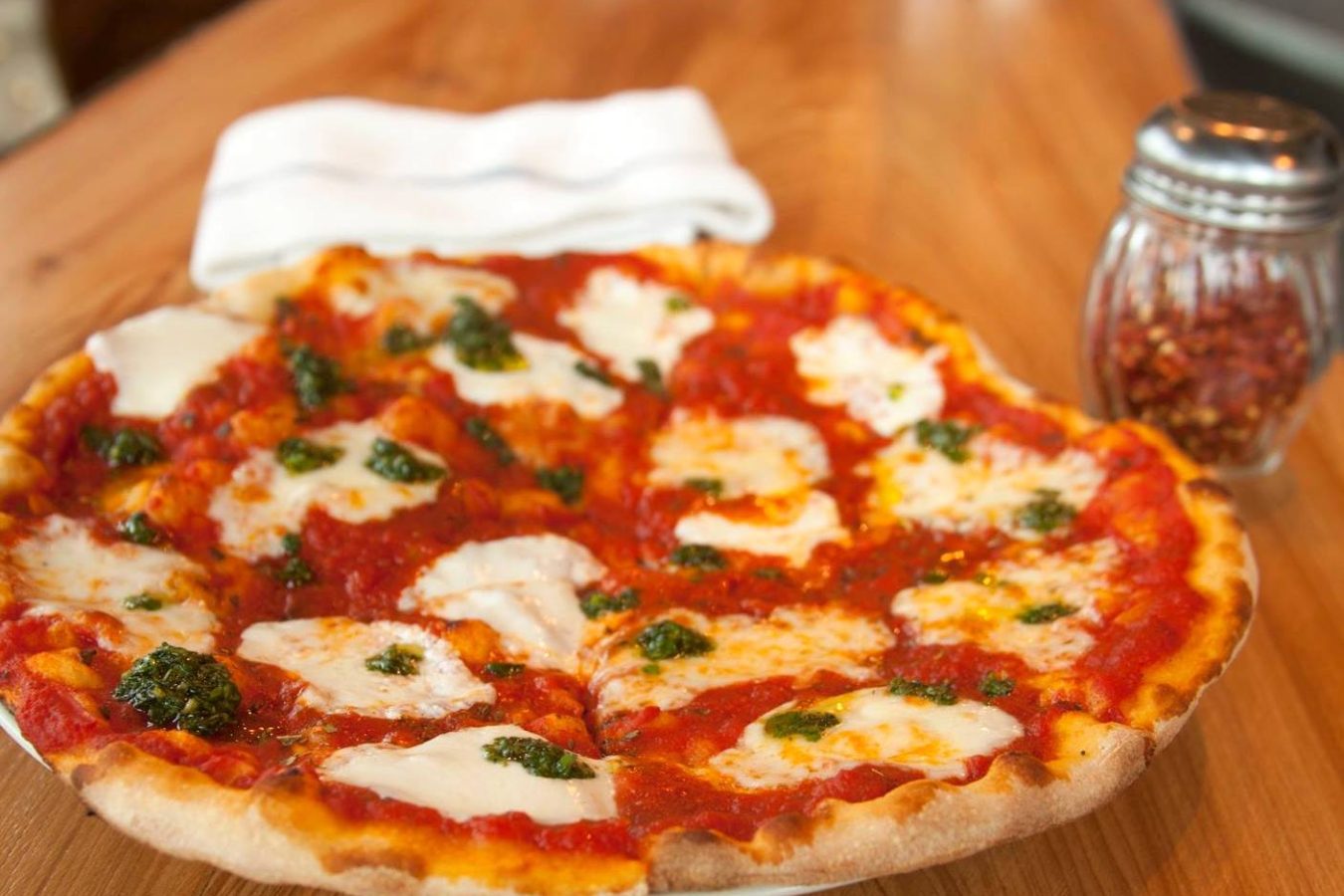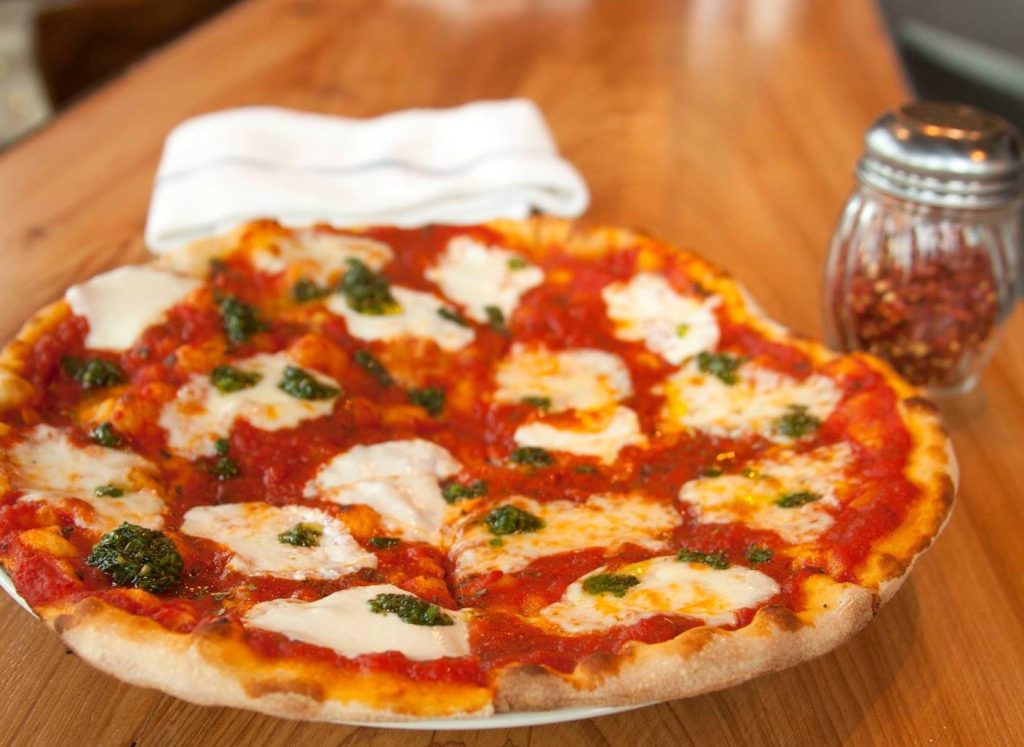 Although New Orleans isn't a pizza destination like Chicago or New York, it does boast a wide range of pie styles and eateries. They range from artisanal, wood-fired pies served in glossy restaurants to pizza-by-the-slice slung from a hole in the wall. You really can't go wrong with any of these nearby pizza joints.
407 Bourbon St., French Quarter
Massive New York-style pizzas loaded with toppings ranging from cheeseburger to barbecue pork are served til 2 a.m. Sundays through Thursdays and 3 a.m. on Fridays and Saturdays at this casual, late-night pizza joint. A slice runs around $9.
95 French Quarter Pl., French Quarter
Fried oysters, crabmeat, shrimp, and Louisiana eggplant are just a few toppings you'll find at this unfussy pizza spot, which serves wood-fired pies with a local twist.
733 St. Louis St., French Quarter
Sometimes you just need food at 3 a.m. (4:30 a.m. on Saturdays). For those times, there's Vieux Carre Pizza, a late-night joint where pies are available for delivery or by the slice. Marinara sauce is made in-house, and there are also things like wings and po-boys on the menu.
123 Baronne St., CBD
This sleek restaurant has fantastic Napolitano-style pizzas and the best happy hour special in town: from 3 p.m. to 5 p.m. daily, all pizzas, along with beer, wine and well drinks, are half-price.
511 Marigny St., Marigny
Venture to the Marigny for California-style pizzas served in an industrial-chic warehouse. There is also a full menu of small plates, entrees, cocktails, plus brunch.
617 Piety St., Bywater
Traditional, New York-style pizza with big, foldable slices and toppings ranging from pepperoni to vegan cheese is on the menu at this casual counter-serve. Pair yours with a salad and a side order of garlic knots.
Planning a trip to New Orleans? Take advantage of Place d'Armes specials, group rates, and best-rate guarantee for greater savings to spend on New Orleans famous French Quarter cuisine and enjoy everything this magnificent city has to offer. Reserve your room today!