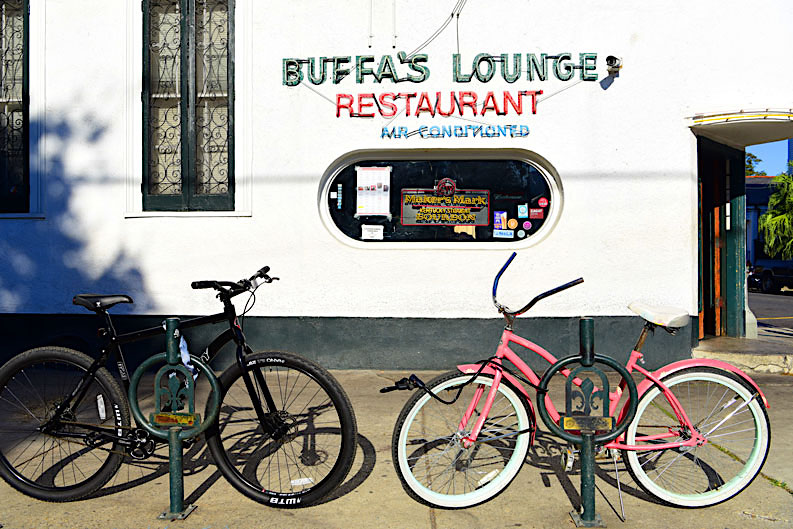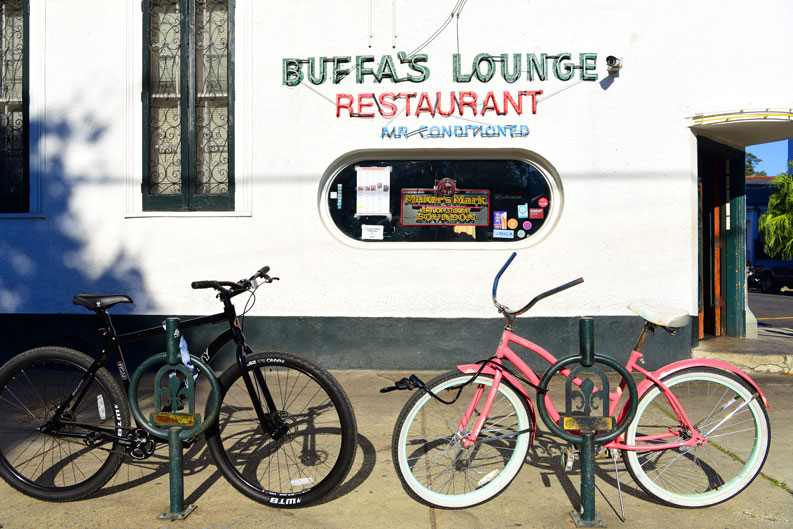 Photo by Cheryl Gerber
There's plenty to see on foot in the Quarter, and clip-clopping through its streets in a mule-drawn carriage is très romantique. But there's so much more to New Orleans than the 78 square blocks that comprise the city's historic heart.
Make the most of your trip to New Orleans by sightseeing on City Sightseeing's Hop-On Hop-Off buses, riding one of its legendary streetcars, or hiring a human-powered pedicab that can get you to that dinner reservation much faster than you could hoof it.
This is a bikeshare option, when you rent a bike, unlock and pick it up at of the designated Blue Bike racks throughout the city, and return it to the rack anywhere when done. You can either pay a prorated fee as you go or get a monthly pass.
With multiple stops all over town and great combo packages with walking tours and harbor cruises, Hop-on Hop-Off bus tours from City Sightseeing New Orleans give you the most bang for your buck and lets you explore New Orleans at your own pace.
City sightseeing tours start at $46 for a one-day pass, but the best deal is the three-day pass ($59), which includes two free walking tours in the Quarter and the Garden District. Sit on the upper deck for the best views, and listen to savvy guides explain exactly what you're seeing. You can even venture beyond New Orleans' boundaries by booking tours that visit Louisiana's swamps and bayous, or Oak Alley Plantation.
1025 Bienville St., Suite 3
Pedicabs are a clean, green way to get around town. NOLA Pedicabs' motto is "we pedal to please," and they can take you wherever you want to go, whether it's the Fairgrounds during Jazz Fest or a Saints game at the Dome. Need a Ride serves the Quarter, CBD, the Arts District, and Faubourg Marigny. Both companies employ savvy seasoned bicyclists who know their way around town.
700 Decatur St.
The king of mule-drawn carriage tours, Royal Carriages was named Louisiana's #1 attraction a few years ago by the Louisiana Travel Association. Enjoy an impromptu 30-minute ride by hiring one of the carriages parked in Jackson Square, or book a one-hour tour online ($60/person).
Streetcars
A streetcar named Desire hasn't rattled through the streets of New Orleans since 1948, when many of the old neighborhood lines were replaced by diesel buses. But the historic St. Charles line never stopped rolling, and several new lines have been added that make streetcars the most charming, and most economical, way to explore the city.
Quarter visitors can hop the St. Charles line at the corner of Canal and Carondelet, go through the CBD and Garden District, and continue uptown past the stately St. Charles mansions. The Riverfront line is a fun way to see the Mississippi and connects to the Canal St. line, which runs all the way to City Park. The fully air-conditioned Rampart/St. Claude streetcar, the network's newest addition, runs along the rear of the Quarter on Rampart St. to Elysian Fields and St. Claude, near several lively Marigny music spots.
Streetcars run 24/7, and cost just $1.25 per ride, plus $.25 per transfer. (Exact change only, please.) Visitors can also buy a variety of Jazzy streetcar passes good for designated periods of time. Check the RTA online store for details and to buy.
Taxis
Everyone knows about Uber and Lyft, which function the same way in New Orleans as they do in any city. You can also go old school and hire a taxi, still the preferred form of motorized transportation for many New Orleanians. There are a number of local cab companies, but the biggest and most reliable is United Cabs. All New Orleans cabs take credit cards and have the same set fee schedules.
Planning a trip to New Orleans? Check availability for your travel dates and book your stay online. Also, make sure to take advantage of our low weekday rates and special offers. If you find lower rates on your Place d'Armes room at the time of booking, we will match the rate! And you can get exclusive deals and discounts at our New Orleans hotel by signing up for our email list.