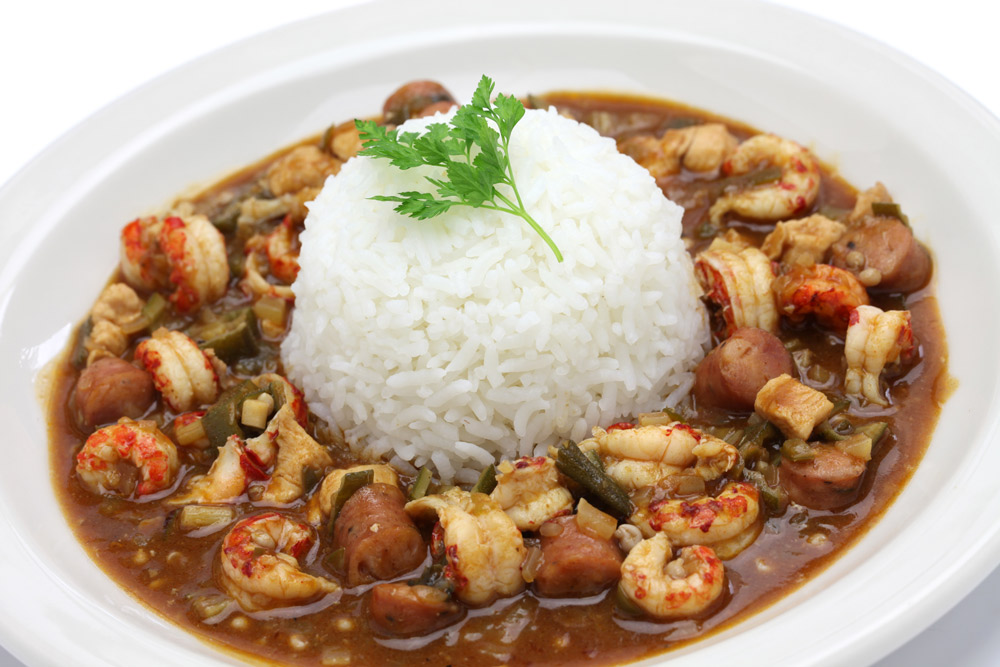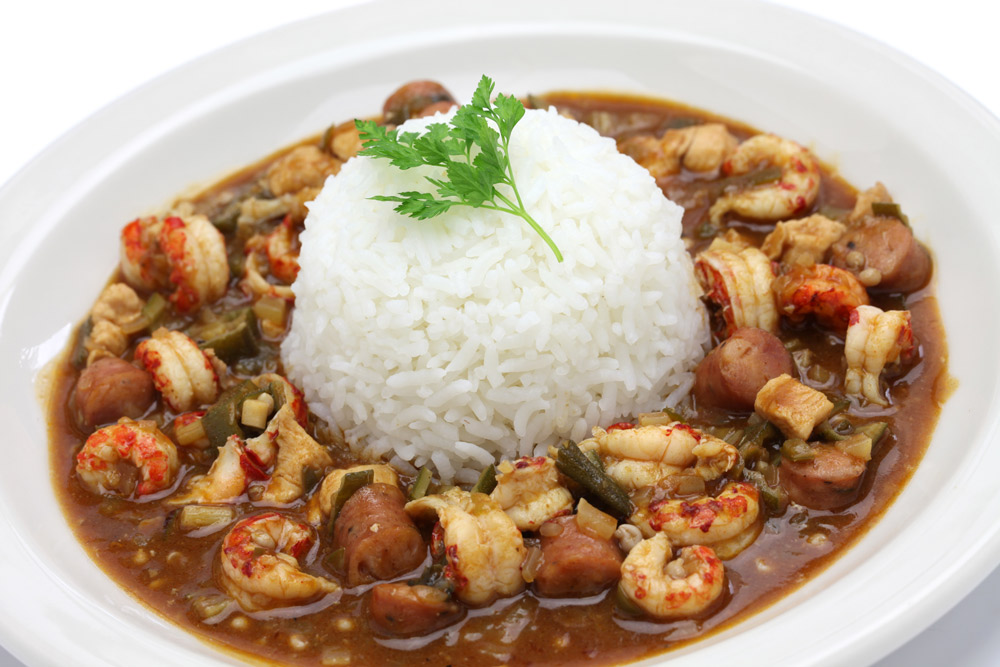 New Orleans boasts a bounty of iconic foods, from po-boys and muffuletta sandwiches to hot-out-the-pot boiled crawfish. Many of the items on local appetizer menus, like shrimp remoulade and gumbo, can be a meal in themselves, and some of the city's tastiest treats are classic desserts like bananas Foster and bread pudding.
That said, when dinner rolls around, the stars of the menu are the main-course entrees. Here are some New Orleans classics you don't want to miss. Pro tip: You get more bang for your buck if you order these dishes at lunch.
Barbeque Shrimp
Don't let the name fool you. This rich melt-in-your-mouth dish has nothing to do with grills or traditional BBQ sauce. It's spicy in-the-shell shrimp, sauteed in Worcestershire, garlic, and a positively decadent (and delicious) amount of butter. To sample it at the source, head uptown to Pascal's Manale Restaurant (1838 Napoleon Avenue), where the dish was invented. Mr. B's Bistro (201 Royal St.) in the Quarter also makes an excellent version, while Bayona (430 Dauphine St.) ups the decadence ante by serving its barbeque shrimp with cheese grits (Bayona's menu is seasonal and subject to change).
Softshell Crabs
Softshell crabs, a seasonal delicacy available from May through September, have recently molted their hard outer shells and make for delicious eating. Usually deep-fried, they are sometimes used in po-boys, but also star as an entree on many menus. Widely available throughout the Quarter, the softshells at GW Fins (808 Bienville St.) get especially high marks for their crispiness.
Crawfish Étouffée
The French word étouffée (pronounced eh-too-fey) means "smothered," and this spicy seafood stew, made with shrimp as well as crawfish, is a traditional Creole/Cajun favorite. World-famous Galatoire's (209 Bourbon St.) serves a classic shrimp étouffée over rice as an entree and, like many other restaurants, also offers it as an add-on topping over fish. Yum! Don't want to put on a jacket for dinner, which Galatoire's dress code for men requires? Some of the city's best crawfish étouffée is found at the casual eatery Deanie's (841 Bienville St.).
Gulf Coast Fish
Any New Orleans restaurant worth its salt features catch of the day on its menu, and fresh Gulf Coast fish, served grilled or fried, are local staples. For the biggest selection, head to Ralph Brennan's Red Fish Grill (115 Bourbon St.), which serves grouper, pompano, swordfish and snapper, in addition to its namesake swimmer. But the award-winning Peche (800 Magazine St.) in the Warehouse District is rightly famous for its whole grilled fish, which is big enough to serve a whole table of seafood lovers.
Blackened Chicken
Blackened fish gets more press, but blackened chicken, its Cajun cousin, is just as delicious. Pierre Maspero's (440 Chartres St.), housed in a historic building where Jean Lafitte once plotted his escape, serves its blackened chicken two ways: with blackened jambalaya and tossed with a creamy alfredo pasta.
Shrimp Creole
One of the first dishes that comes to mind when visitors think of New Orleans cuisine, shrimp Creole is a staple on many local menus. Try the traditional version of this savory tomato-based dish at New Orleans Creole Cookery (508 Toulouse St.) or the Gumbo Shop (630 St. Peter St.).
Planning a trip to New Orleans? Check availability for your travel dates and book your stay online. Also, make sure to take advantage of our low weekday rates and special offers. If you find lower rates on your Place d'Armes room at the time of booking, we will match the rate! And you can get exclusive deals and discounts at our New Orleans hotel by signing up for our email list.