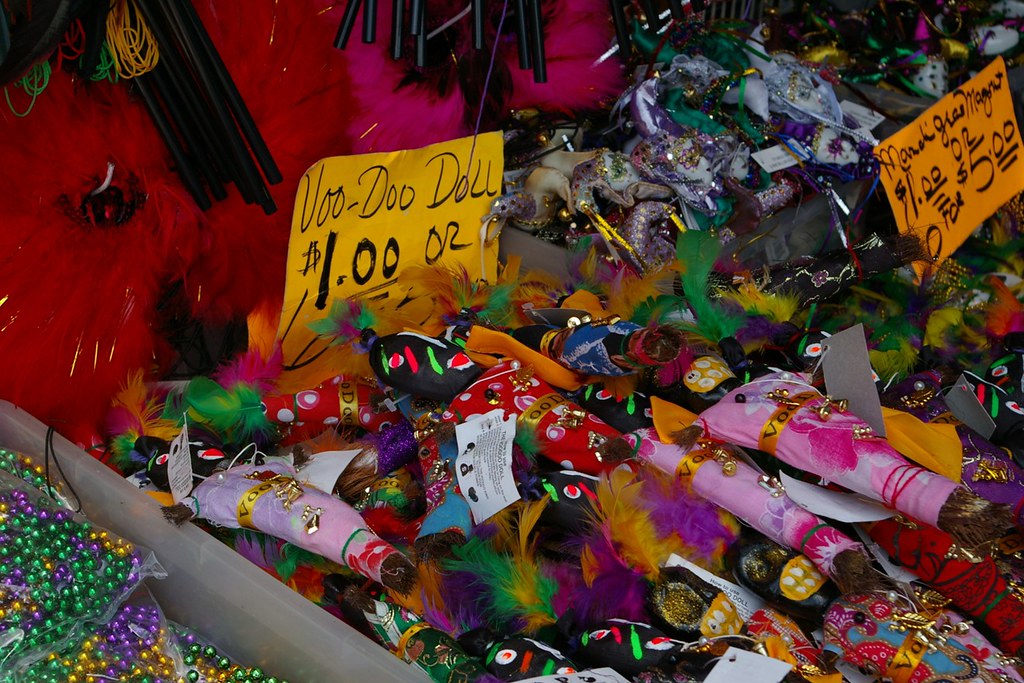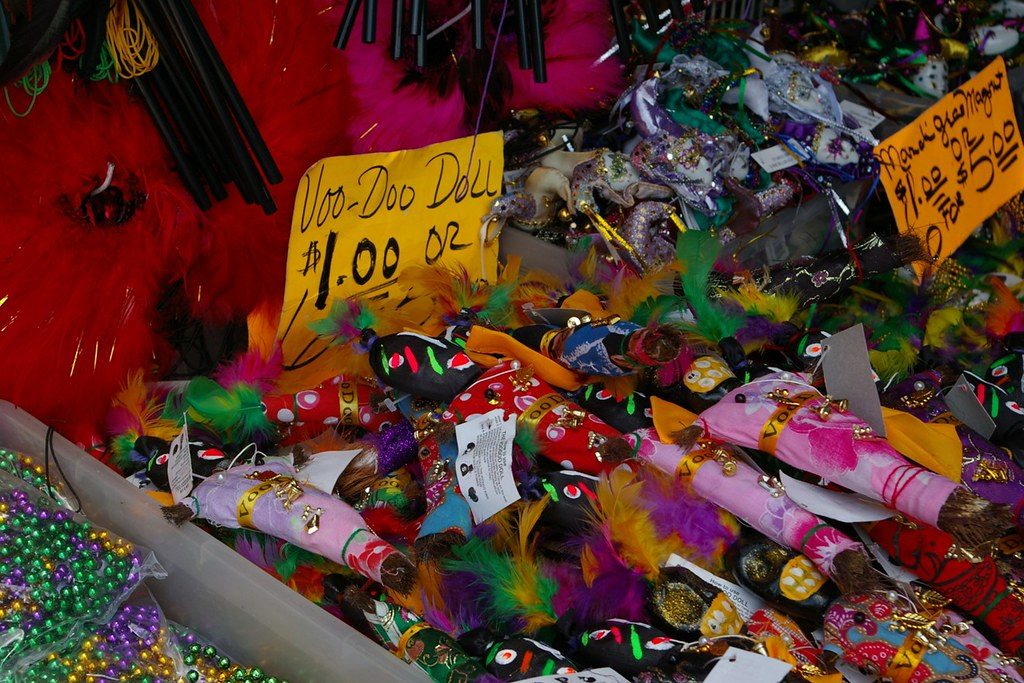 Photo by L. Allen Brewer
"Please, mom, can you buy me that?" Whether you're visiting New Orleans with the kids in tow, or shopping for souvenirs for young ones back home, you'll find a wealth of cool options in the Quarter for kids of all ages that are fun for parents, too.
Kids' Clothes, Books & Accessories
If you're looking for a one-stop shop, Nola Kids (333 Chartres St.) has you covered. It stocks a vast array of kids' clothing with New Orleans motifs, like "Rollin' with My Krewe" t-shirts, and plenty of Who Dat Saints gear for young football fans. You'll find sparkly tutus, body glitter, and monster costumes for youngsters who love dressing up for Mardi Gras any old day, and a whole menagerie of animal plushies (including a mosquito!) The well-stocked library of books ranges from popular local classics (Cajun Night Before Christmas) to popular titles no kid could resist, while imaginative accessories include unicorn slippers, fancifully mismatched Story Time Knee Socks, and backpacks with butterfly wings.
Voodoo Dolls & Talismans
Voodoo casts a spell over the Quarter many visitors can't resist, and kids are just as intrigued by the occult arts as grownups. Tourist shops abound with inexpensive voodoo dolls, but Marie Laveau's House of Voodoo (739 Bourbon St.) stocks the real deal. Handcrafted with Spanish moss and other natural elements, House of Voodoo dolls are specifically created for positive effects that help make dreams come true. You'll also find tiny Guatemalan worry dolls that take worries away at night when youngsters tuck them under their pillow, and kid-pleasing talismans like good-luck painted chicken feet and Turkish Evil Eye charms that ward off bad spirits. Sister store Reverend Zombie's House of Voodoo (723 St. Peter St.) sells the same products.
 Gators, Masks & Beads
The open-air shed at the historic French Market (1008 N. Peters St.), which dates back to 1791, is the best go-to spot for popular New Orleans souvenirs like feathered masks and boas, novelty gators of every sort and a seemingly infinite supply of Mardi Gras beads of all varieties. The price is always right. If you give the kids $10 to spend, they can score a whole lot of stuff. Immediately adjacent to the souvenir stalls in the shed is an open-air flea market, where local artists and crafters sell some cool handmade products that actually are made in New Orleans. Open daily, 9 am – 6 pm.
Toys, Games & Books
Two bright red toy soldiers stand guard outside the door of the Little Toy Shop (900 Decatur St.), a family-owned store that's catered to kids for 60 years. Chock full of all manner of toys, from old standbys like spinning tops and rubber duckies to classic toy soldiers and miniatures, Little Toy Shop also stocks a slew of branded lunch boxes and plenty of New Orleans-themed kids' books like The Runaway Beignet. Games range from chess sets with dragon-themed pieces to several variations of Rubik's Cube-style puzzlers. Looking for something more artisanal? Idea Factory (924 Royal St.) makes delightfully creative toys handcrafted from wood, including Pinocchio and dinosaur marionettes, wooden cars and trains, and a polished-wood snake made of interlocking pieces.
Year-Round Christmas Shopping
Most kids wish Christmas came every day. Well, in New Orleans, it does! Get a jump on the season at Santa's Quarter's (1025 Decatur St.), which specializes in high-end ornaments like Christopher Radko's hand-blown creations. The kids will likely have more fun checking out the glittery gators and guys-with-fish-tails ornaments just down the street at Merry Christmas & All That Jazz (820 Decatur St.).