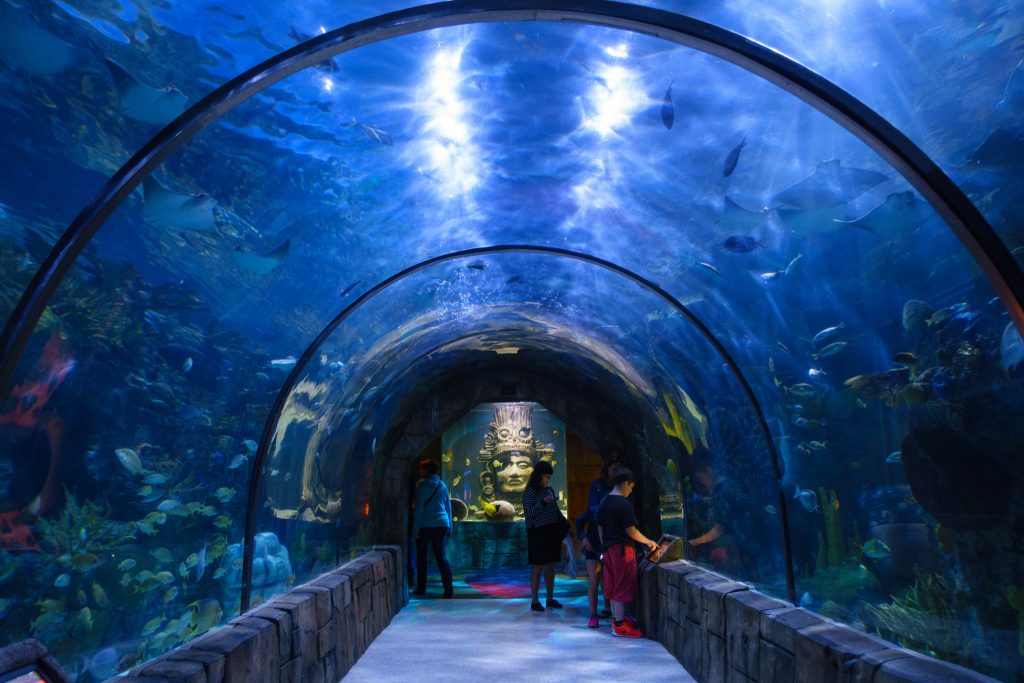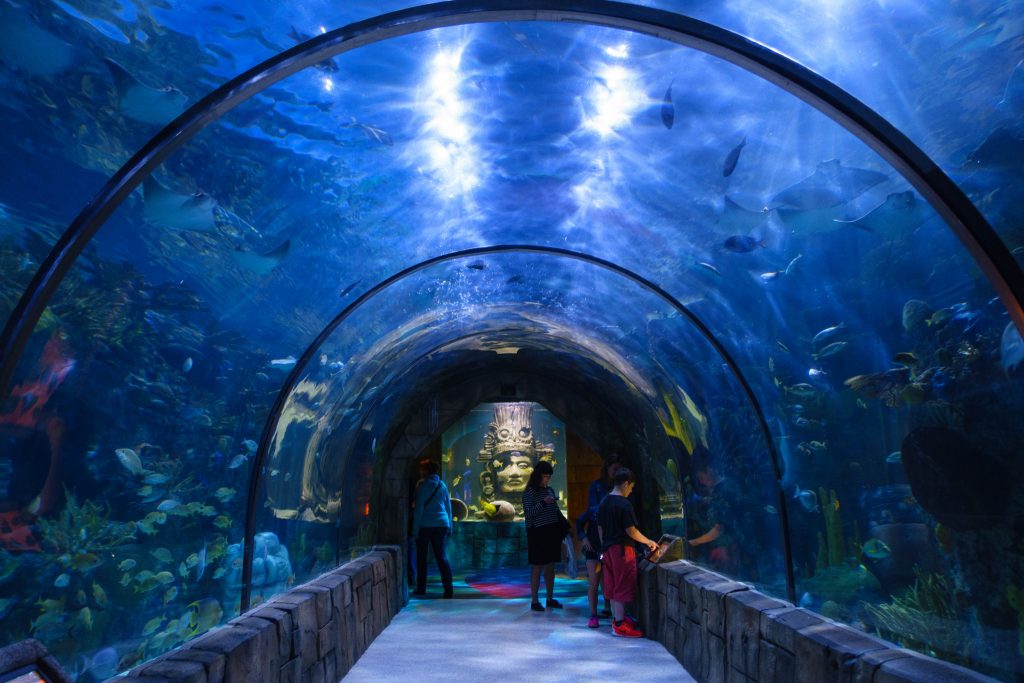 Audubon Aquarium of the Americas by Gary J. Wood on Flickr
Don't be fooled by New Orleans' hard-partying reputation. Beyond the 24/7 bars and Bourbon Street debauchery, there's a culturally rich, historic, and yes, kid-friendly city to explore. That goes double for the French Quarter, which is a tourist destination as well as a living, breathing neighborhood with residents of all ages.
It might not be the whitewashed version you'll find in Disneyland — which is all the better for travelers in search of authenticity. Round up the kids and head to the following destinations. The little ones will have so much fun, they won't realize how much they're learning.
Ride the streetcar
The expanded streetcar routes mean you have options when contemplating this historic and affordable (a day pass, or Jazzy Pass, is $3) mode of transportation. Want to check out mansions on St. Charles Avenue and end at the Audubon Zoo? Hop on the St. Charles streetcar at the foot of Bourbon and Canal Streets.
If you prefer to cruise up Canal Street to Mid-City, where City Park, the New Orleans Museum of Art, and the Sculpture Garden await, pay the $1.25 fare and climb aboard the Canal Street line.
For those who prefer to stay closer to home, the Riverfront streetcar glides from end to end of the French Quarter. (Tip: Red streetcars are air-conditioned and handicapped-accessible, while the older green streetcars are not.)
2 French Market Place
New Orleans' oldest outdoor market (a fixture since 1791) offers everything under the sun: tie-dyed sarongs, local produce, Zippo lighters, sterling silver jewelry, sunglasses, alligator heads, body jewelry, and more. You'll find souvenirs and travel essentials you may have forgotten at home in this five-block stretch of vendors. It's hard not to be entertained by this open-air market, but a scavenger hunt or souvenir allowance can make it even more exciting for kids.
423 Canal St. and 1 Canal St.
Kids can hold stingrays, parakeets and butterflies at these two offshoots of the Audubon Institute. The Aquarium of the Americas offers a mini version of an Amazon rainforest, while the Insectarium's Butterfly Garden is a peaceful escape that's aflutter with beautiful winged insects. You can even dare your kids to eat chocolate-covered ants (for sale at the Insectarium). (Note: The Insectarium is moving in with the Aquarium. The two are slated to reopen in the Summer of 2023.)
Visit Jackson Square
From mimes and musicians to palm readers and portrait artists, there's so much to see and do in Jackson Square. Take a slow stroll around the block and patronize any street artist who strikes your fancy. If the sun gets overbearing, cool off under the trees or by the fountain in the center garden, or wander through the St. Louis Cathedral. It's a beautiful, serene, and sacred place to stop and reflect for a moment.
800 Decatur St.
You may spur a major sugar high when you bring children to Cafe du Monde, but the rewards are worth the risk. Order beignets and hot cocoa — the price is under $10, and the adorable shots of kids covered with spilled powdered sugar will be treasured for years to come.
Take a ghost tour
Let's face it: Ghost stories are spookiest when you're a child. That means the under-18 set is the best audience for a ghost tour. Check out Gray Line's Ghosts and Spirits Walking Tour, which is child-friendly, or take the New Orleans City and Cemetery Tour. Stroll through these ornate, historic "cities of the dead," view the tomb of Voodoo priestess Marie Laveau, and let your imagination run wild.
Additionally, French Quartour Kids specifically caters to children and has several tours for different age groups on the history of New Orleans, music, Creole heritage, ghosts, pirates, and more. (Warning: Not all ghost tours are kid-friendly. If you don't go with our suggestion, be sure to inquire before you book your tour).
Planning a trip to New Orleans? Check availability for your travel dates and book your stay online. Also, make sure to take advantage of our low weekday rates and special offers. If you find lower rates on your Place d'Armes room at the time of booking, we will match the rate! And you can get exclusive deals and discounts at our New Orleans hotel by signing up for our email list.