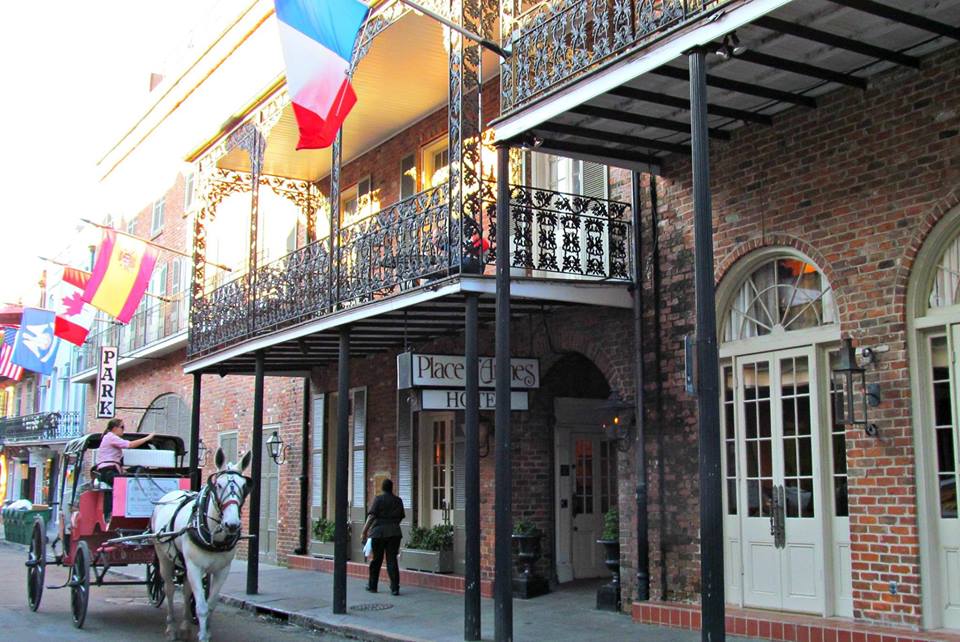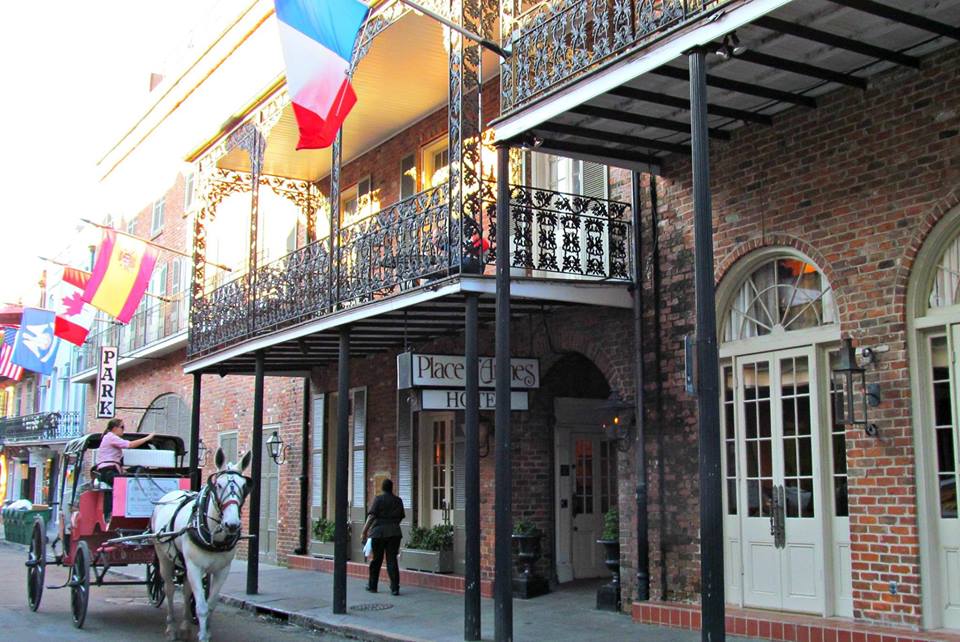 The Place d'Armes Hotel sits in the heart of the New Orleans French Quarter and embodies old-world charm inside and out. It occupies two restored historic townhouses dating back to the 18th and 19th century, located on a quiet block of St. Ann Street, mere steps away from the excitement of Bourbon Street and the historic Jackson Square (which used to be called Place d'Armes, hence the hotel's name). Here are just a few reasons why Place d'Armes is an excellent choice for your next trip to New Orleans.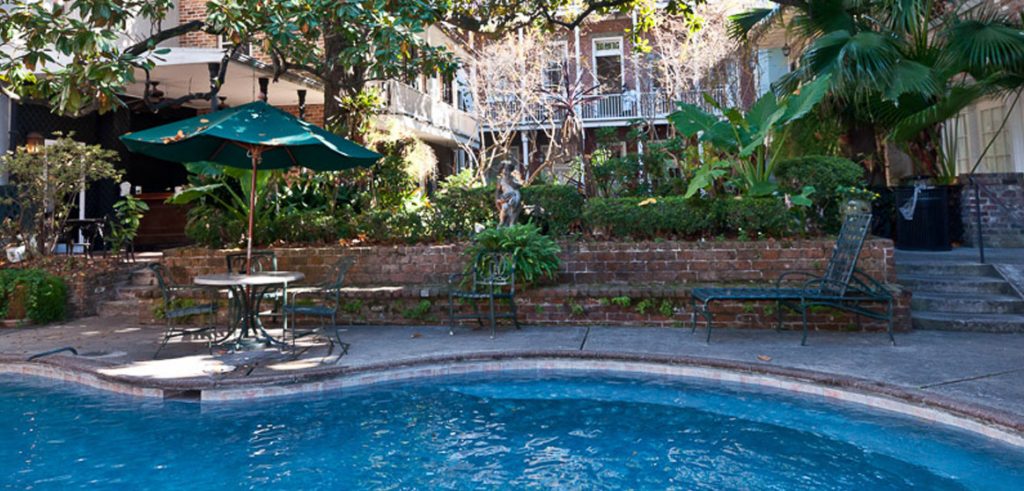 1. The Old-World Ambiance
Guest rooms facing both the street and the courtyard have wrought-iron balconies and feature exposed brick, conveying the traditional, old-world ambiance of the French Quarter. The hotel's courtyard is particularly enchanting, showcasing a variety of tropical plants native to Louisiana, fountains, and a sparkling saltwater swimming pool.
Find a spot at one of the patio tables or the benches in the shade of the magnolia trees, and relax to the sound of the gurgling fountains. Or stroll just a block to Cafe du Monde for beignets and cafe au lait.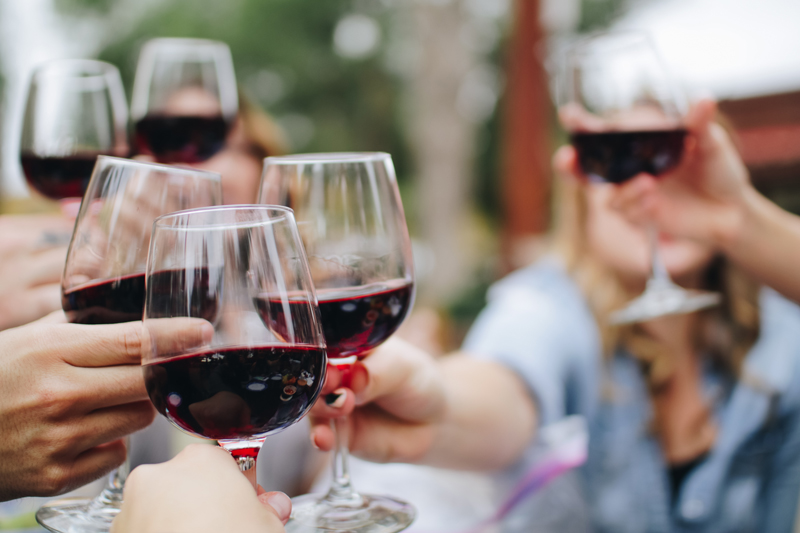 2. We Welcome Groups of All Sizes
The Place d'Armes Hotel presents special opportunities for groups and small meetings looking for a quiet, intimate venue that stands apart from the less-personable offerings of larger chain hotels. We welcome all: meetings, tour groups, conventioneers, family reunions, couples, and wedding groups.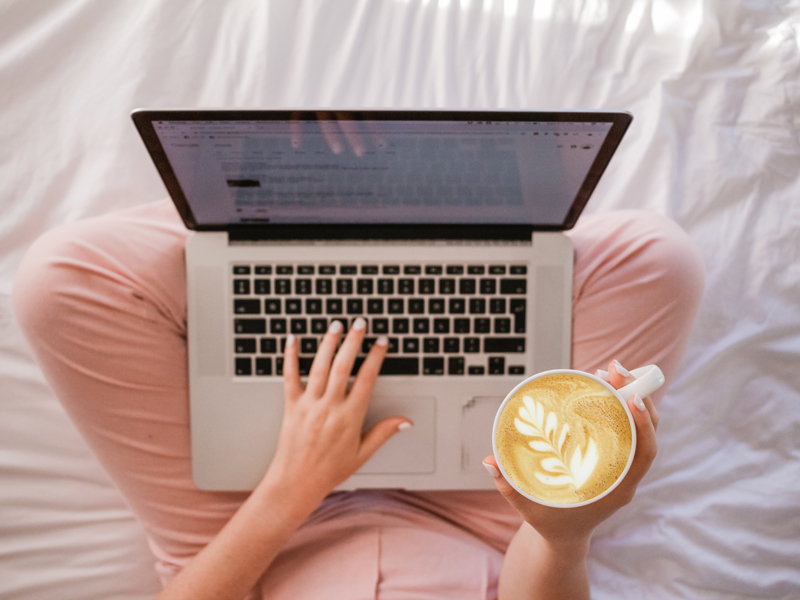 3. Modern Amenities
We want you to feel right at home during your stay, which is why our staff provides guests with some great amenities. You can choose from several room sizes when booking with Place d'Armes, such as the interior room, deluxe room, courtyard room, balcony room, and junior suite. Wi-Fi is complimentary and children ages 12 and under stay for free.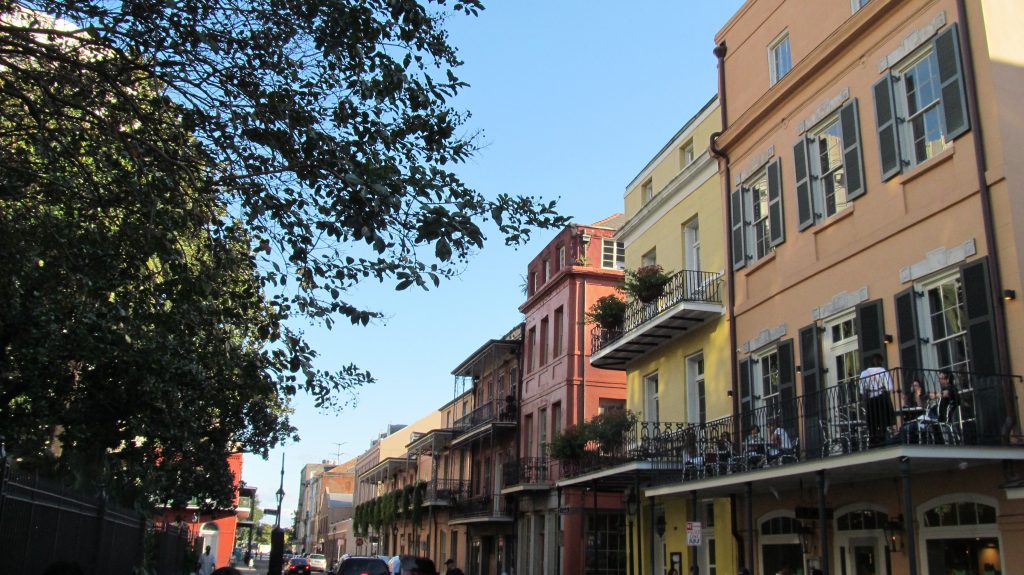 4. You'll Be Close to All French Quarter Attractions
The Place d'Armes Hotel is centrally located in the French Quarter and when you stay with us, you are in the heart of the action and just a short distance away from Bourbon Street, Harrah's Casino, Pat O'Brien's, the Superdome, the Riverfront on the Mississippi, and the National WWII Museum.
The nearby neighborhoods of the Arts/Warehouse District, the Tremé, the Marigny, the Bywater, and the Garden District are easy to get to by car, streetcar, or even walking, and they all have a lot to offer in terms of dining, entertainment and sightseeing.
Even if you just explore the French Quarter alone, there's much to see and do within walking distance from the hotel. Why not have your fortune told on Jackson Square, visit a museum, or tour a historic house?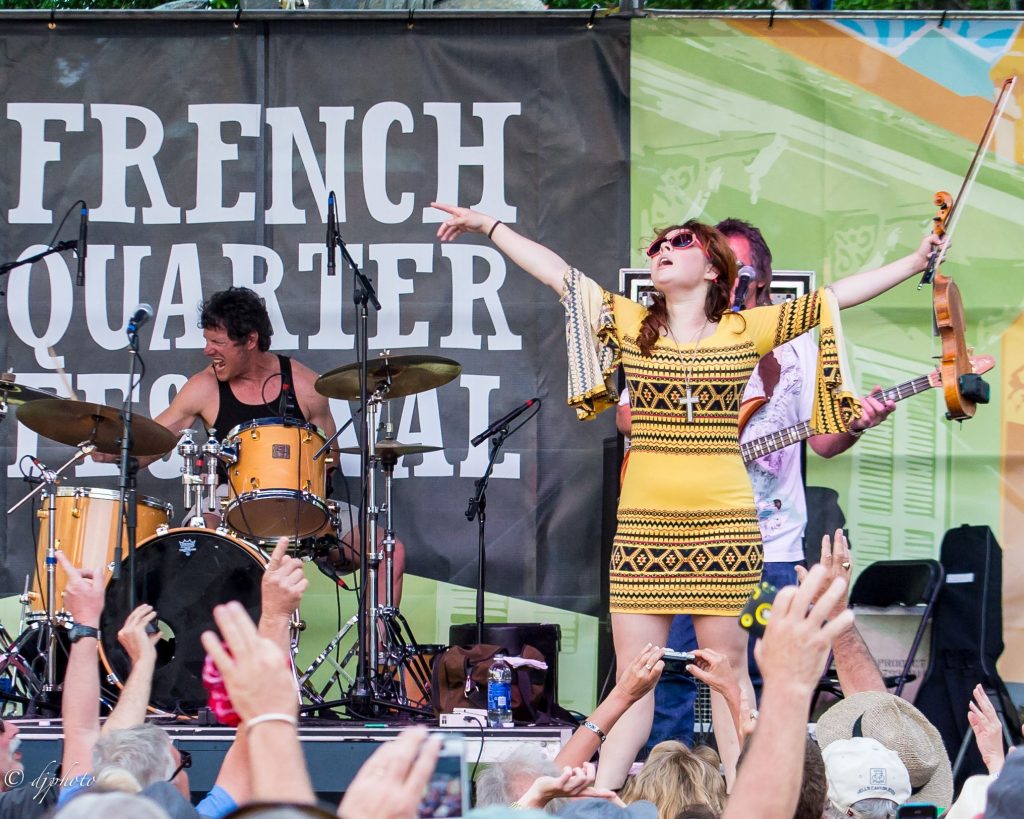 5. The French Quarter Fest Is at Your Fingertips
The French Quarter Fest, billed as the largest free music festival in the South, happens every April, taking over the French Quarter with over 20 stages, dozens of food vendors, and hundreds of musicians, playing traditional jazz, Zydeco, and every Louisiana music genre in between. Special events also abound, including dance lessons, parades, art shows, and talks with some of the biggest legends of New Orleans music. You'll be in the middle of it all if you stay at Place d'Armes!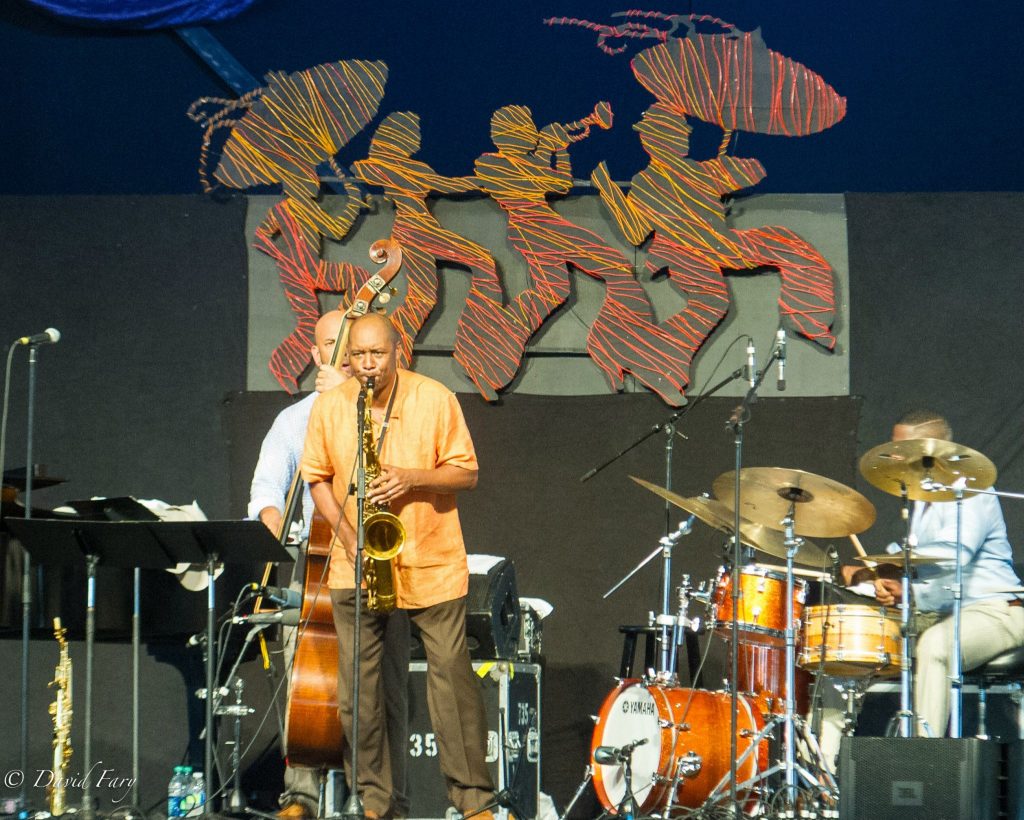 6. … And Always a Festival Nearby
Every new season in New Orleans brings something special, including a packed festival calendar all year round. Here is a quick rundown of the annual fun by the season, just to give you a glimpse.
The Holiday Season
Dance with the Ghost of Christmas Past in the Quarter, where you can join the throngs of carolers in Jackson Square, and eat elaborate, multi-course Reveillon Dinners based on traditional Creole meals once served after midnight mass. Make advance reservations in classic restaurants like Muriel's Jackson Square, right next to Place d'Armes, which dishes up specialties like turtle soup and pecan-crusted drum.
Mardi Gras Season
The biggest free party on earth is an entire season that can stretch for weeks, depending on when Easter falls, so be sure to check the Mardi Gras Calendar before booking your rooms. Serious revelers hit the town on the final, parade-packed weekend leading up to Fat Tuesday, but you can also join the revelry at a less frenetic pace. Come for the lovely Joan of Arc Parade on Twelfth Night (January 6), which winds its way through the Quarter on horseback and foot and launches the Mardi Gras season.
Spring and Summer Festival Seasons
Come spring, music lovers make a beeline for New Orleans during French Quarter Fest and the New Orleans Jazz & Heritage Festival, the great-grandaddy of them all, so advance booking is essential. But things slow down in summer, when you get more for your buck, thanks to the great deals on hotels and restaurants. Summer also brings several marquee events in and around the Quarter, including Tales of the Cocktail, Satchmo SummerFest, White Linen Night, and Dirty Linen Night.
Fall/Spooky Season
Many visitors come to New Orleans to pledge their troth as the witching hour of Halloween approaches, and the Quarter becomes even more haunted. And while destination weddings require precision planning (the fall wedding season in New Orleans is always busy), casual visitors can just slip on their fangs, walk out the door of the Place d'Armes, and join the masked revelry throughout the spooky season at several parades and happenings.
In October, foodies chow down at the Mac n' Cheese Fest; and culture mavens celebrate Art for Art's Sake and the New Orleans Film Festival. The city also celebrates German food, music, and beer during the three weekend-long Oktoberfest.
Halloween isn't just one day in New Orleans, where the veil between the living and dead is paper-thin. It's an entire season, filled with balls, costume parties, and multiple parades. Krewe of Boo, the city's official Halloween parade, kicks off the season in mid-October with an extravaganza of family-friendly monster floats that throw scads of plush toys and candy. On October 31, join a more Bohemian street parade on Decatur St. and dive into the throngs of costumed revelers on Frenchmen Street, which rages till the wee hours.
Thanksgiving is just the final course of a month's worth of food festivals in November. Sample more than 50 varieties of New Orleans' most iconic sandwich at the Oak Street Po-Boy Festival, then don a fabulous hat and hit Thanksgiving at the Fair Grounds Race Course for the opening day races, a New Orleans see-and-be-seen tradition where you can feast on a sumptuous buffet in the clubhouse whilst betting on the ponies.
Fall also brings football fans eager to catch Who Dat fever in Saints country, which spreads like wildfire in the Quarter on a Sunday afternoon. New Orleanians bleed black and gold, but you don't have to be a Saints fan to cheer your favorite teams on to glory. College sports fans converge on Thanksgiving weekend for the Bayou Classic, when longtime rivals Grambling State and Southern University clash in the Superdome. Catch your own home team in action-packed Quarter sports bars like the American Sports Saloon; Jimani Lounge & Restaurant; and The Corner Oyster House. But be forewarned: If your team's playing the Saints, you might be in for a little friendly roasting.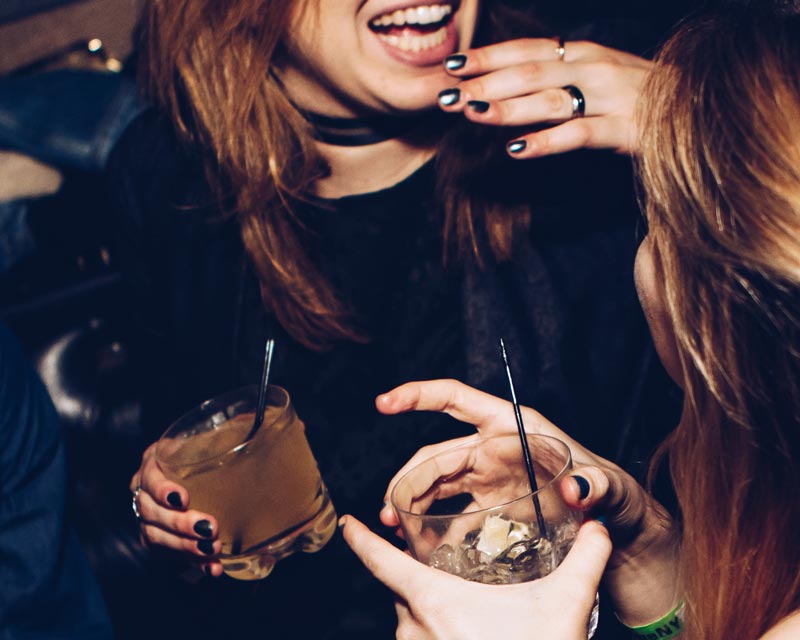 7. The Nightlife Around the Corner
The French Quarter never closes! You can stay up all night enjoying the cocktails and delicious food, dance till dawn, listen to live music, or simply roam the 300-year-old streets — even on the budget.
For some free live music (most often a very decent brass band) plus street performances of every kind hit Jackson Square, only two blocks away from the hotel. From there, the hustle and the bustle of the neon-lit Bourbon Street is an easy walk away (grab a hurricane to go at Pat O'Brien's while you're at it).
If you want a historic setting along with your drink, walk down Bourbon toward Esplanade Avenue where you'll hit Lafitte's Blacksmith Shop. If you're heading the other way, toward Canal Street, don't miss the beautifully appointed Bombay Club. It has live music and the largest selection of martinis in the city.
For some never-ending indoor fun, Harrah's Casino New Orleans is full of late-night action, and we don't just mean gambling but all of its restaurants, bars, and so on. To drink where the locals drink, try Molly's at the Market on Decatur Street or Black Penny on N. Rampart Street.
A lot of restaurants are open past midnight in the French Quarter, but if you want to grab some food way later, Killer Poboys inside Erin Rose doles out some of the best po-boys in the city from a tiny takeout window in the back. Then you can hit the 24/7 Cafe du Monde for some beignets, or dance till dawn at Santos.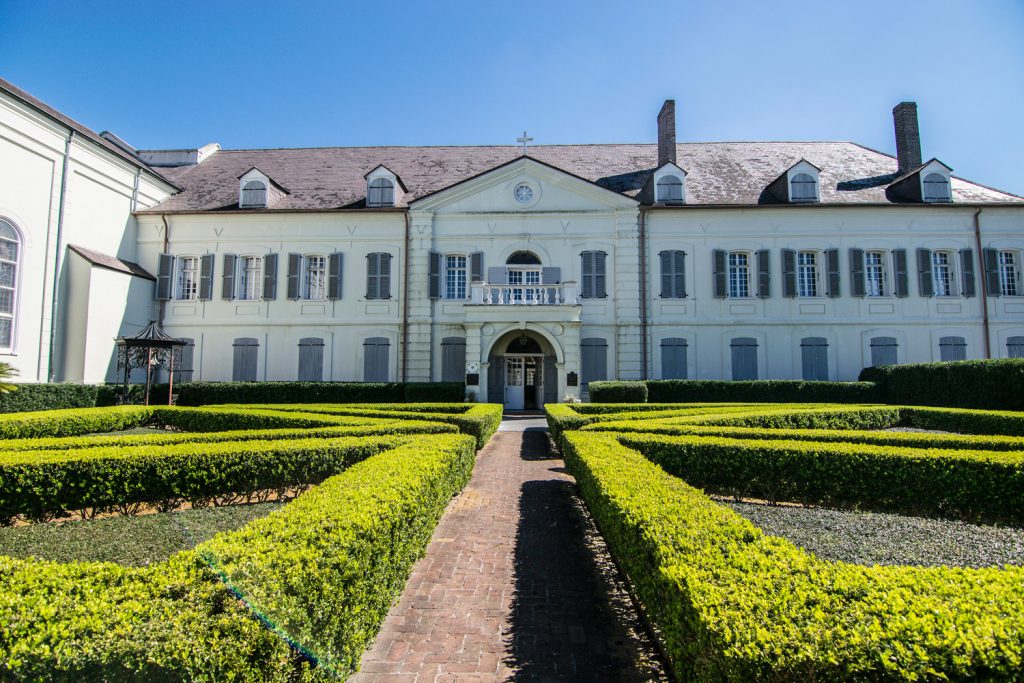 8. The Opportunities to Celebrate French Culture and Heritage Abound
Signs of New Orleans' French history can be found all around the city, manifesting so often that people start taking it for granted. Why not stop and visit some of the places that help give New Orleans its unique French flavor? For instance, you can tour the Old Ursuline Convent, the oldest building in the Mississippi Valley. Designed in 1745 and completed eight years later, the building has served as a convent, a school, and many things in between, and is considered one of the best surviving examples of French Colonial public architecture in the country. You will just have to see for yourself!
While you are out, grab a bite to eat at the oldest family-run restaurant in the United States, Antoine's Restaurant, established back in 1840. This famous restaurant has been a long-time draw for both tourists and locals thanks to its ambiance and unparalleled French-Creole cuisine. Come taste some delectable escargots or Oysters Rockefeller.
If you find yourself in the nearby neighborhood of Mid-City, you can brush up on your art knowledge and tour the restored Degas House, where the French Impressionist has created over 20 paintings and drawings.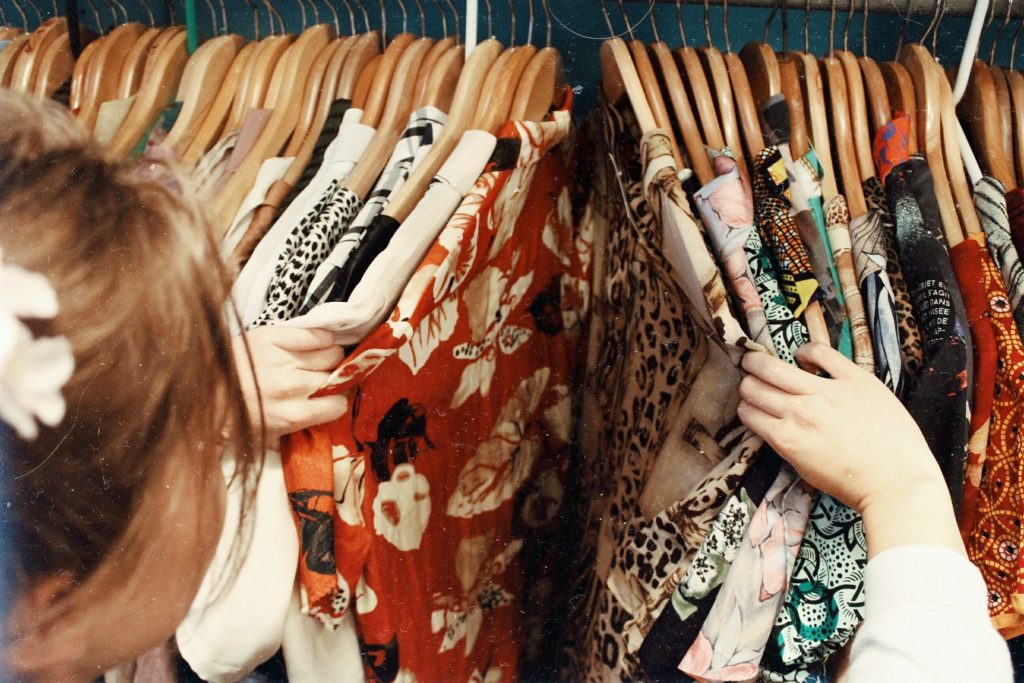 9. The Best Local Shopping Within Walking Distance    
The French Quarter is a haven when it comes to specialized shopping. Whether you're visiting New Orleans with the kids in tow, or shopping for souvenirs for young ones back home, you'll find a wealth of cool options in the Quarter for kids of all ages that are fun for parents, too — like voodoo dolls, masks, creative toys, Louisiana-centric books, and more.
Want to take a taste of New Orleans home? By all means! From hot sauces to chicory coffee to pralines and a beignet mix in a box, many of the city's distinctive Creole and Cajun flavors and spices make terrific edible souvenirs to pack in your suitcase.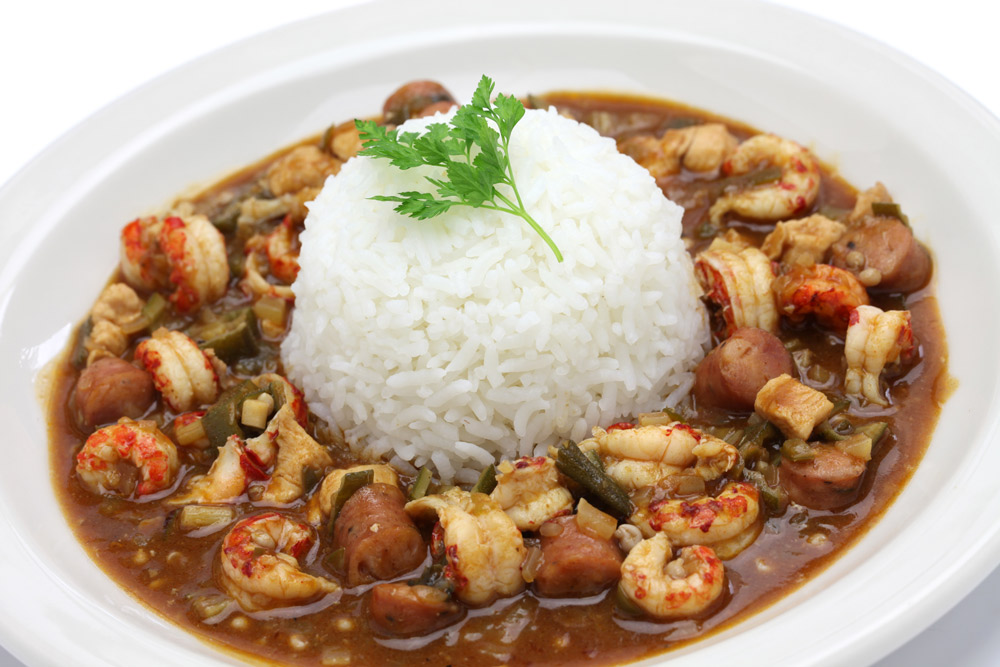 10. Dining for Every Occasion and Budget
New Orleans boasts a bounty of iconic foods, from po-boys and muffulettas to hot-out-the-pot boiled crawfish. Many of the items on local appetizer menus, like shrimp remoulade and gumbo, can be a lunch meal in themselves, and some of the city's tastiest treats are classic desserts like bananas Foster and bread pudding.
That said, for lighter fare on the earlier side (perhaps with a dash of caffeine) you can also hit a number of unique and charming cafes and breakfast/brunch nooks, all within walking distance from the hotel.

11. Family-Friendly Fun Awaits
Don't be fooled by New Orleans' hard-partying reputation. Beyond the 24/7 bars and Bourbon Street debauchery, there's a culturally rich, historic, and yes, kid-friendly city to explore. That goes double for the French Quarter, which is a tourist destination as well as a living, breathing neighborhood with residents of all ages.
Round up the kids and ride the streetcar, or visit the Audubon Butterfly Garden & Insectarium or Aquarium of the Americas. (Reopening in the summer of 2023.) Take a City Sightseeing Tour on the double-decker bus, or a walking ghost tour (find the kid-friendly ones that focus more on history rather than the gore).
Want to take in a scenic view of the Mississippi River while you dine on the Creole/Cajun buffet? When you take a Creole Queen river cruise you'll see the French Quarter, the Port of New Orleans, and the Jean Lafitte National Historic Park all in a single morning or afternoon. And your kids will be having so much fun, they won't realize how much they're learning!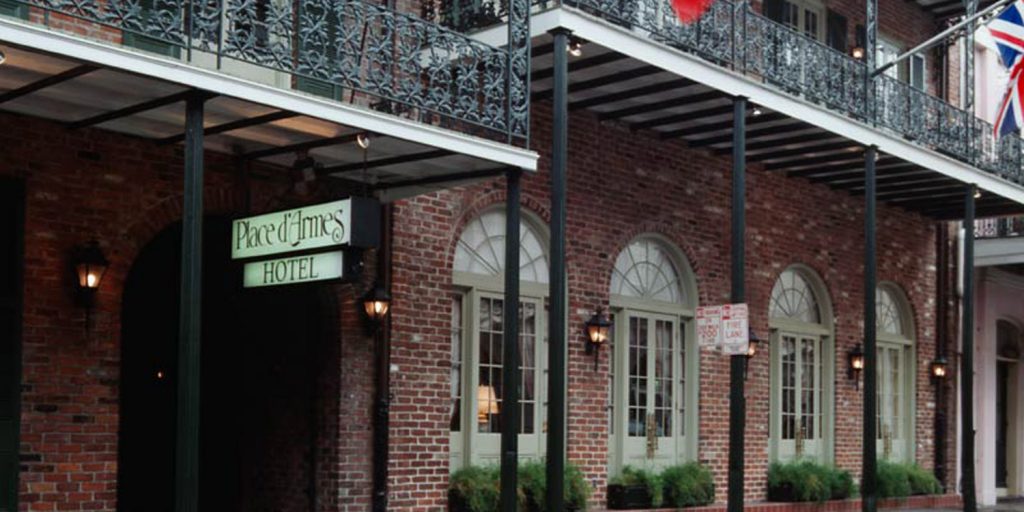 12. The Place d'Armes Hotel Guarantee
Planning a trip to New Orleans? Check availability for your travel dates and book your stay online.
Make sure to take advantage of our discounted weekday rates and special offers, and receive even deeper discounts when you prepay in advance. If you find lower rates on your Place d'Armes room at the time of booking, we will match the rate! Also, you can get exclusive deals and discounts at our New Orleans hotel by signing up for our email list.